Crispy fried apple rings with a sprinkle of cinnamon sugar. Lovely favorite for using the fall apples. The apple beignets have a sweet and soft apple center with a crispy dough around. Perfect dish for cosy autumn and winter days .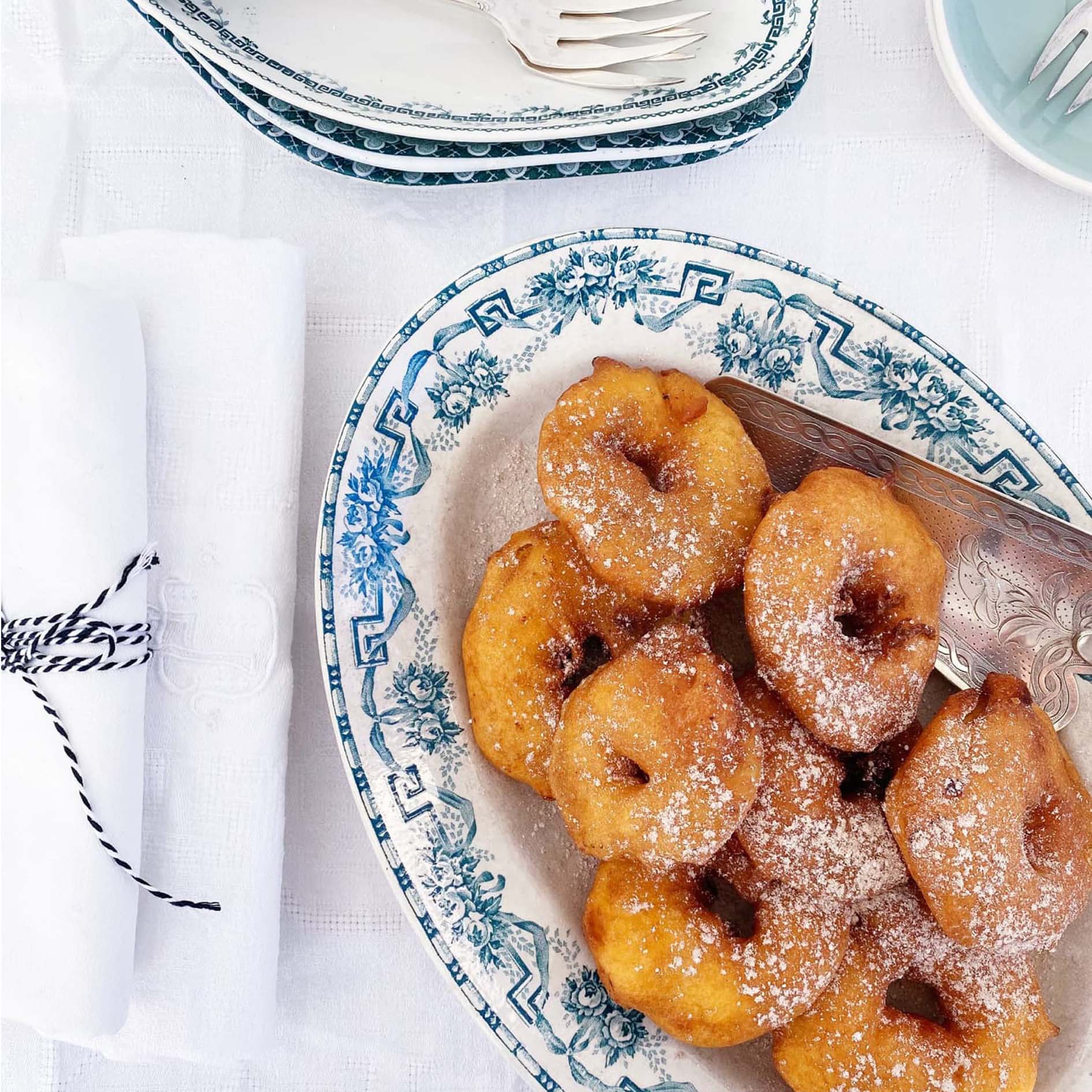 INGREDIENTS
For 4 persons
- 4 apples
- 250 g. flour
- 3 tbsp. sugar
- 2.5 tsp. baking soda
- 2.5 tsp. vanilla powder
- 2 tsp. flavor neutral oil
- 2 eegs
- 2 dl. milk
- A sprinkle of salt
- 5 dl. Flavor neutral oil for frying
- 1 dl. icing sugar + 2 tsp. cinnamon to sprinkle
HOW TO MAKE IT
Preparation 20 min
Frying 20 min
Mix flour, baking powder, sugar and salt in a bowl. Make a "hole" in the middle of the flour mixture, pour eggs and oil into the depression and whisk together.
Pour milk into the dough a little at a time while stirring.
Peel apples and remove the core with an apple iron and cut the apples into slices of approx. 1 cm thick. If you do not have an apple iron, the seeds can be removed with a small knife when the apple is sliced.
Sprinkle vanilla sugar over the apple slices.
Heat the frying oil in a thick-bottomed pan. Test if the oil is hot enough by dripping a little dough in, if it boils immediately, the oil is hot enough.
Dip one apple slice at a time into the batter and immediately transfer it to the pan. You can have several slices in at a time. Let the apples get a dark golden color and then turn the apple and let it finish frying. When the apples are dark and golden on both sides, take them up the pan and place on kitchen roll.
Once all the apples are fried, place them on a platter and sprinkle with a mixture of icing sugar and cinnamon.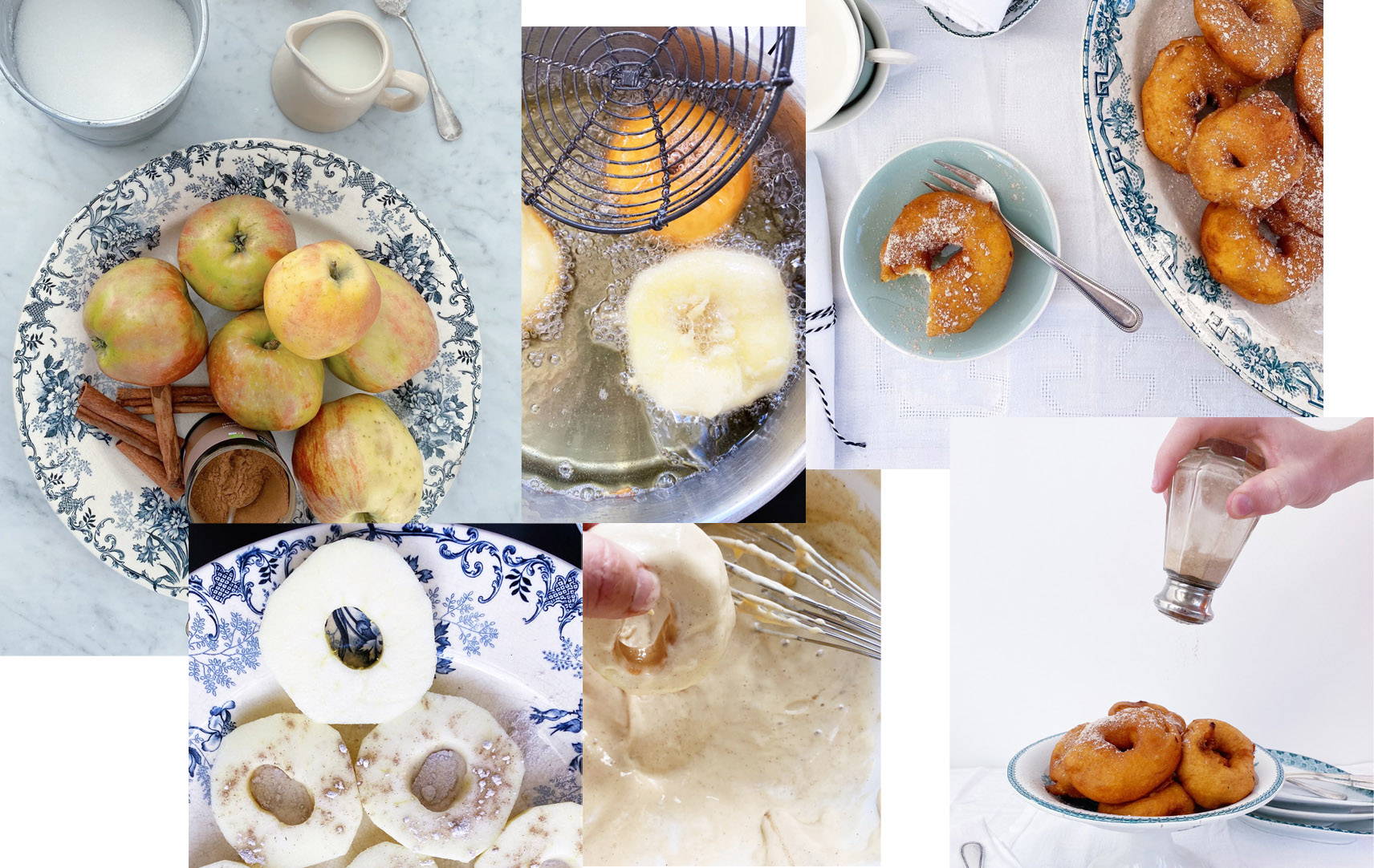 FRENCH FINDS FOR THE DISH
FOLLOW ´LA TABLE D'EGLANTINE´ ON INSTAGRAM
---