Cauliflower gratin is a widespread French everyday dish that is deliciously creamy and with a crispy layer of cheese. Can be eaten as a main course or as a side dish.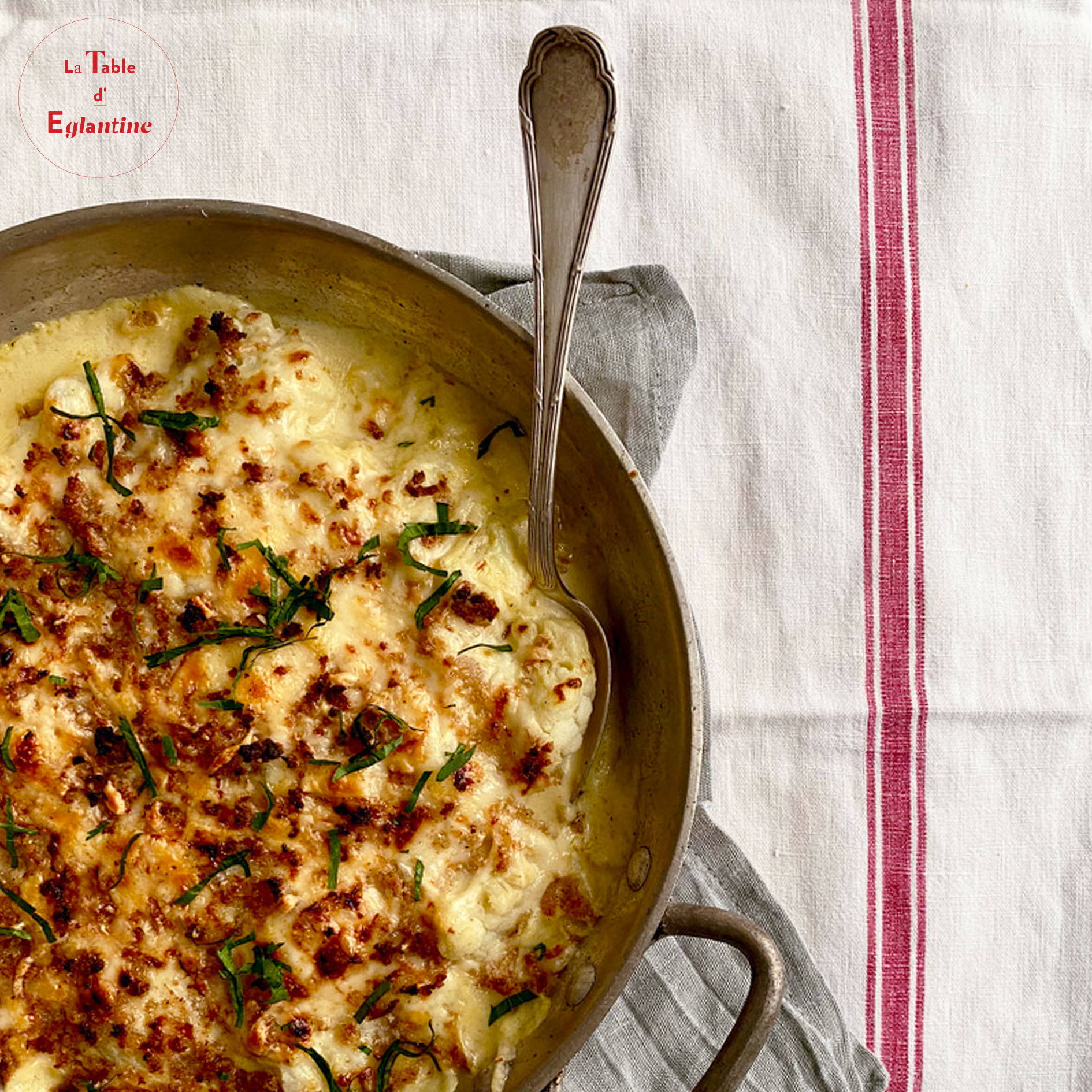 INGREDIENTS
For 4 pers
- 1 cauliflower
- 40 g. Butter
- 40 g. flour
- 50 cl. milk
- 100 g. grated Emmentaler
- Nutmeg
- Salt og pepper
HOW YOU MAKE IT
Preparation approx. 30 min
Cooking 30 min
Cut the green off the cauliflower head and cut it into small bouquets.
Rinse them in cold water and then cook them for five min. in a saucepan with boiling lightly salted water.Pour off the water and pat the cauliflower dry and then distribute it in a greased refractory dish
Now make the bechamel sauce. Melt the butter in a small saucepan. Mix in the flour and stir well and let it bubble up. Then pour in the milk a little at a time while stirring vigorously to avoid lumps.
Pour in half of the cheese, a pinch of nutmeg and season with salt and pepper.
Pour the bechamel sauce over the cauliflower and then the rest of the grated emmentaler. Place the dish in the preheated oven and bake the gratin at 180 ° for approx. 30 min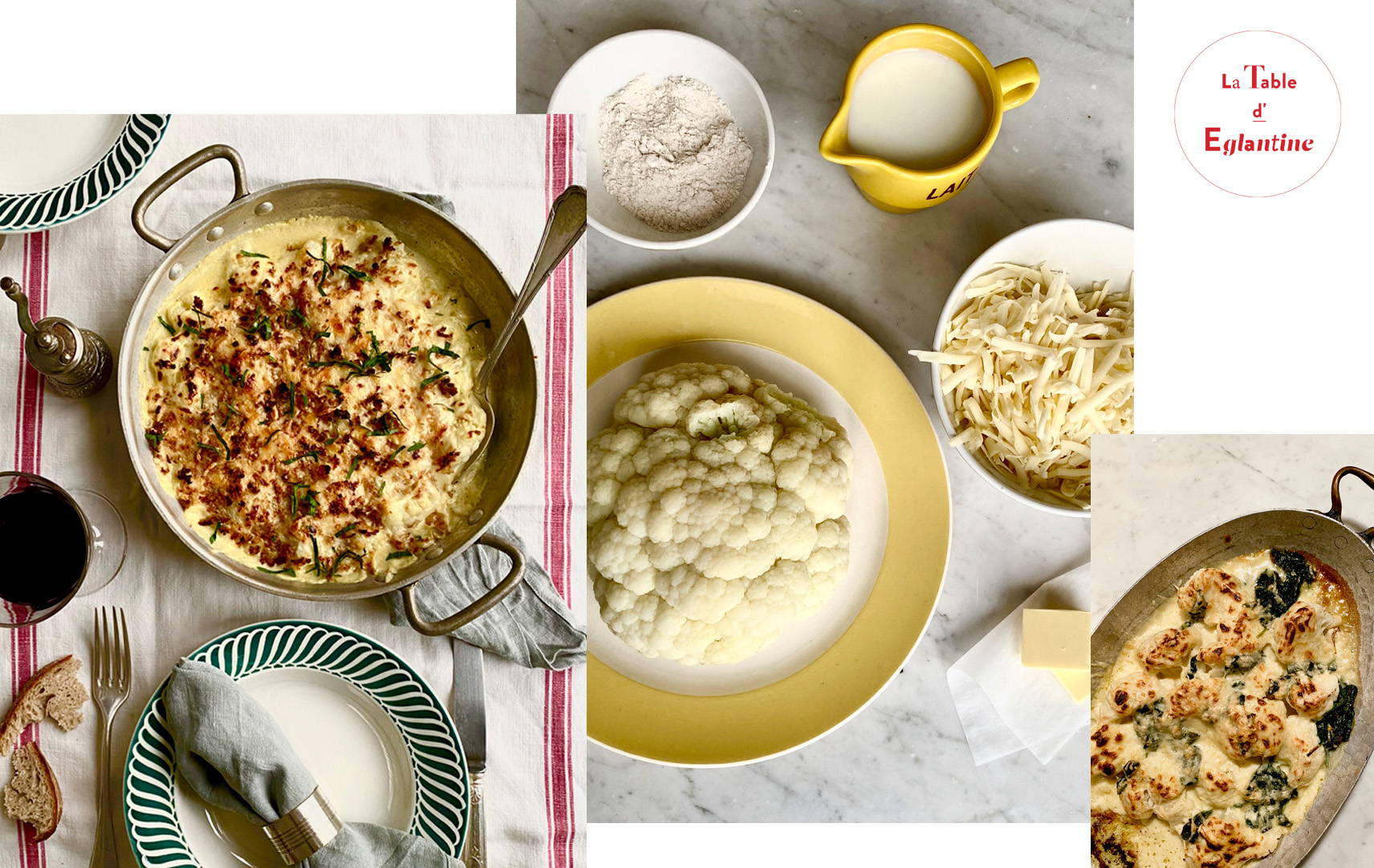 FOLLOW ´LA TABLE D'EGLANTINE´ ON INSTAGRAM
---