One of the French classics, however this recipe is with white wine rather than the more traditional dish with red wine. The dish is topped with lightly roasted grapes and mushrooms and is a wonderful stew for cold days.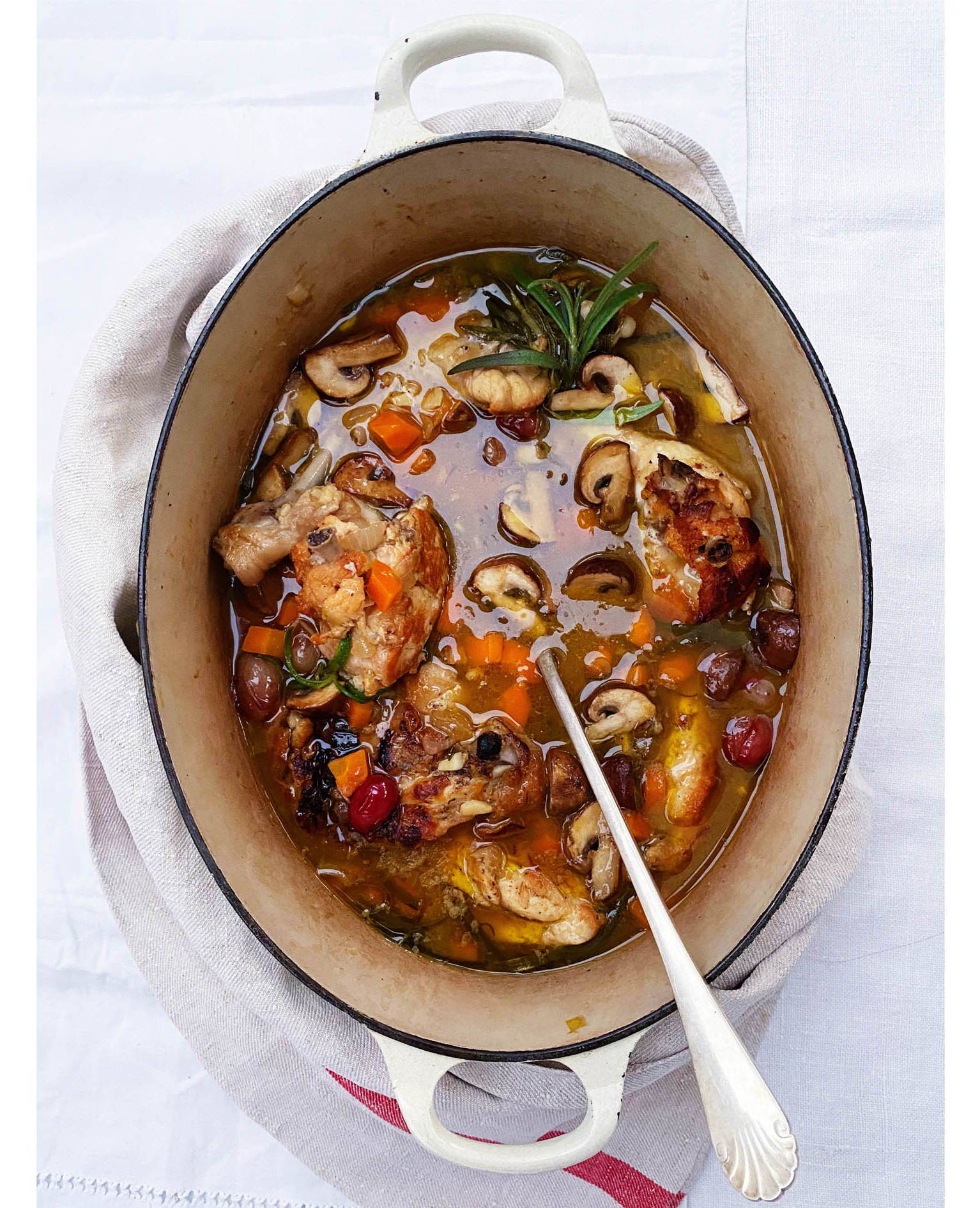 INGREDIENTS
For 4 pers
- 1 chicken, free range of good quality
- 4 shallots (or 2 ordinary onions)
- 4 carrots
- 3 cloves garlic
- 2 sprigs of rosemary
- Olive oil
- 1 ½ tbsp. wheat flour
- 5 dl. white wine
- 5 dl. chicken stock / broth
- 2 tsp. butter
- 1 tray of mushrooms
- ½ tray red grapes without stones
- 1 tbsp honney
- 1 handful of chopped broad-leaved parsley
Served with e.g. with rice or mashed potatoes.
HOW YOU MAKE IT
Preparation approx. 40 min
Simmertime: Approx. 1 hour
Cut the chicken into 6-8 pieces.
Peel and chop, onion, garlic and carrots into small pieces.
Heat a thick-bottomed saucepan with 3-4 tbsp. oil in the bottom. When the oil is well hot, brown the chicken pieces in the pan. When the pieces have a nice golden color on all sides, take the chicken up the pan and set aside.
Put the chopped onions and garlic in the pan and let them fry a little until they start to take on a little color, then pour 1 ½ tbsp. wheat flour and stir well.
Add the carrots to the pan, then the chicken pieces and rosemary. Let it all fry a little together for a few minutes and then pour white wine and chicken stock, salt and pepper over.
Let the dish simmer for about 45 minutes.
Clean the mushrooms and cut them into pieces. Rinse and peel the grapes.
When there are 15 minutes left of the cooking time, roast the mushrooms in a pan with 1 tsp. melted butter. Also roast the grapes in 1 tsp. butter on a pan over medium-high heat. Pour the honney over the grapes and let it roast for 3-4 min. Pour a little salt over.
When the dish is cooked, season it with salt and pepper and top with mushrooms, grapes and chopped parsley.
Servers e.g. with rice, mashed potatoes or good bread.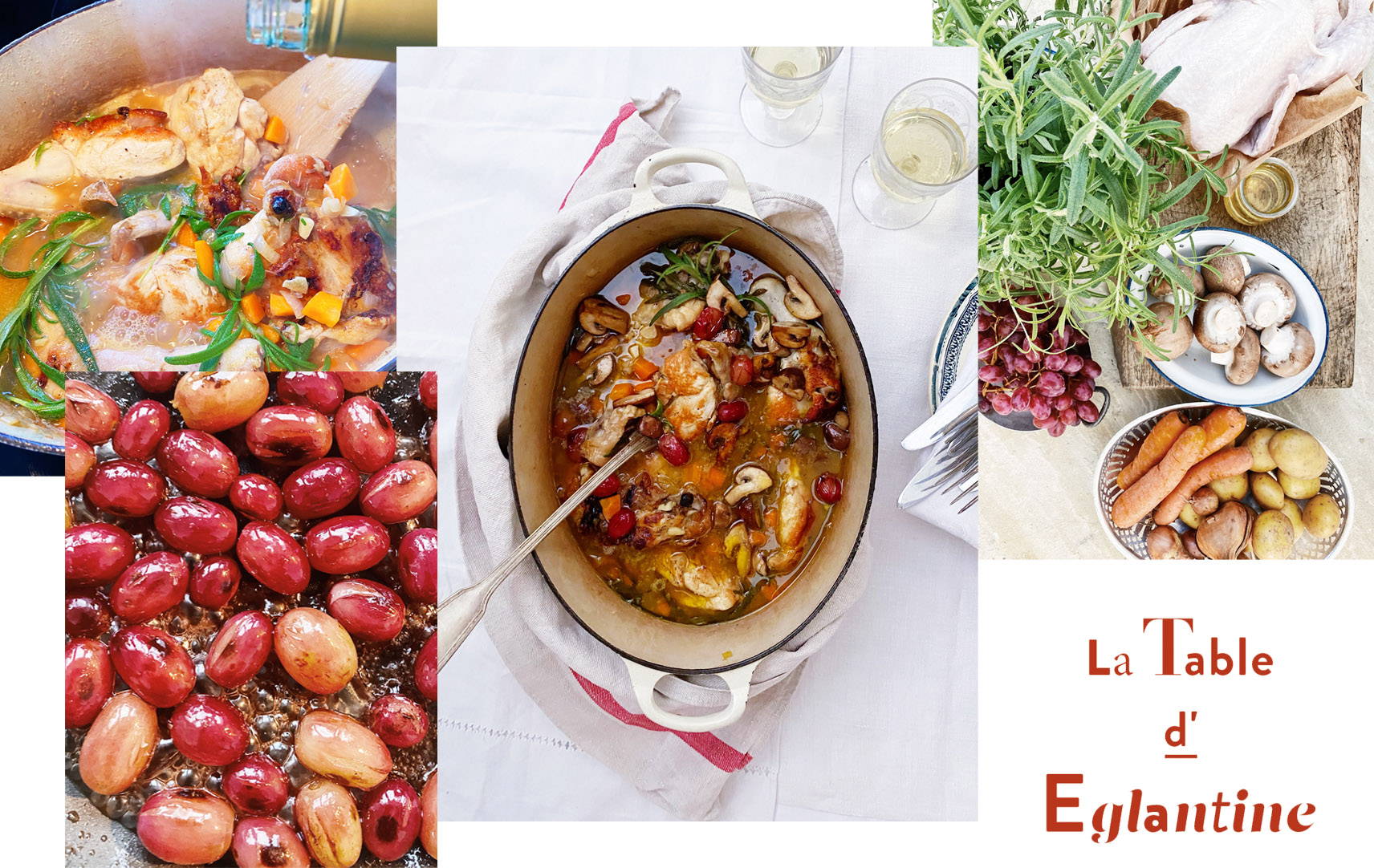 FOLLOW ´LA TABLE D'EGLANTINE´ ON INSTAGRAM
---