Gougères - choux au fromage
These little delicious Gougères, or choux au fromage, are delicious cheese puffs. Crispy on the outside and soft on the inside with a wonderful taste of cheese. The gougères are perfect with a before dinner drink or as a small snack.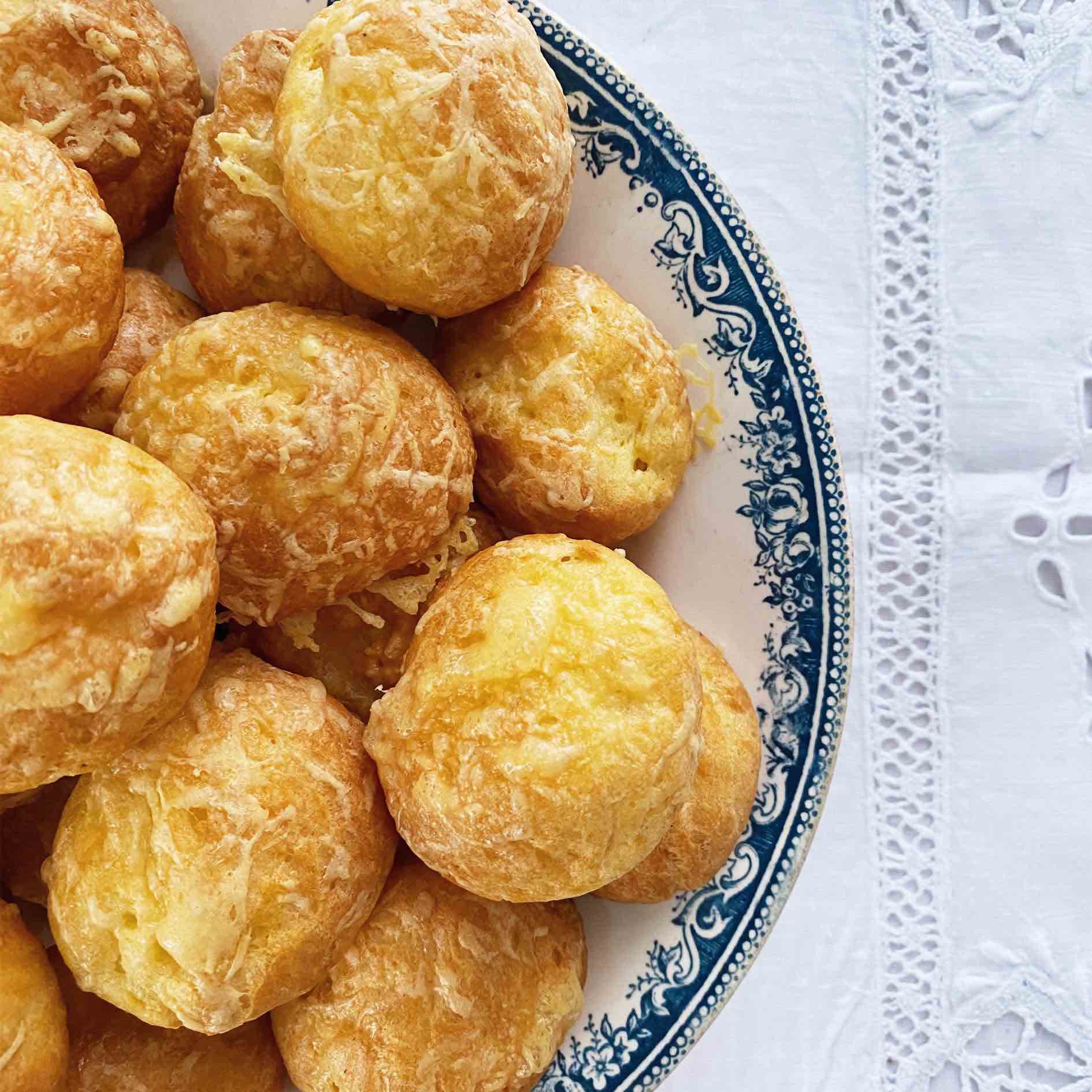 INGREDIENTS
For 4-6 pers
- 125 ml. water
- 125 ml. milk
-80 g butter
- 3 eegs
- 125 g. flour
- Grated nutmeg
- 150 g. grated cheese as Gruyere, Comté or similar (100 g. in the dough and 50 g. topping)
HOW TO MAKE IT
Preparation approx. 30 min
Baking time: approx., 35 min
Preheat the oven to 200 degrees.
Pour water, milk, butter and salt and pepper into a saucepan over medium heat. Bring the mixture to a gentle boil and then turn off the heat.
Tilsæt nu melet (gerne gennem en sigte så de ikke klumper), og rør godt rundt med en grydeske til massen samler sig.
Now add the flour (preferably through a sieve) stir well in the pan until the mass gathers. Place the pan back over the stove on low heat, and stir well in the dough so that some of the water evaporates, do this for approx. 3-4 min.
Pour the dough into a bowl and let it cool slightly. Meanwhile, whisk the eggs together in another bowl. Also grate the cheese.
Pour half of the egg mixture into the dough while stirring vigorously. Once the mass has been stirred well, add the rest of the egg and mix.
Now add 100 g. grated cheese and mix, also add a little grated nutmeg.
Transfer the dough to a piping bag and make small round puffs on a baking sheet with parchment paper.
Spread the remaining cheese over the puffs and bake them in the middle of the oven. Bake for 20 minutes at 200 degrees, then lower the heat to 150 degrees and bake for another 15 minutes.
It is important not to open the oven during the baking, this may cause the courgers to collapse.
Take the gougères out of the oven and let them cool before serving, serve preferably with a glass of nice cold champagne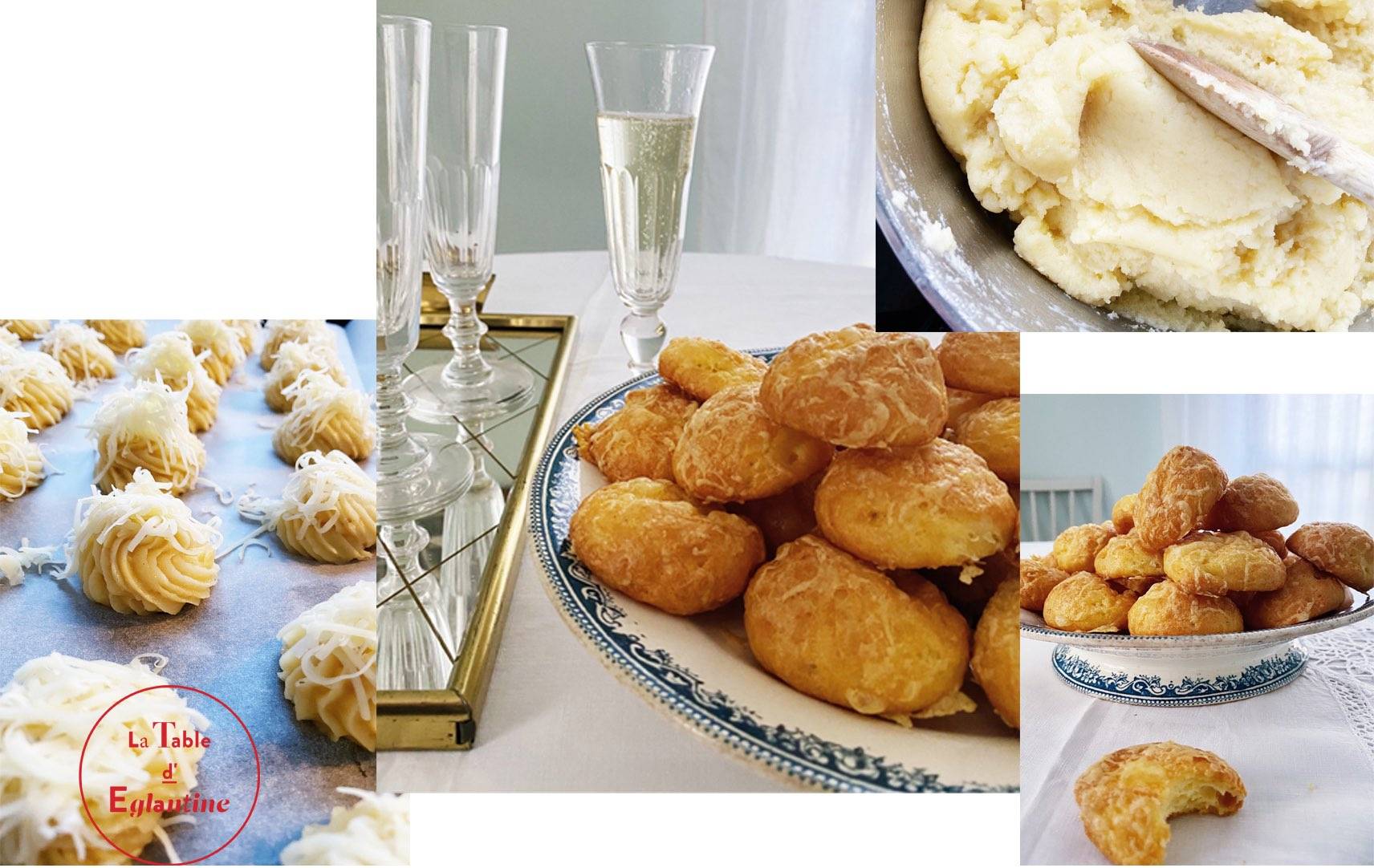 FOLLOW ´LA TABLE D'EGLANTINE´ ON INSTAGRAM
---