Autumn salt with baked, pumpkin, kale, crunch of roasted seeds, sweetness from dates and acid from the dressing with goat cheese and lemon.
Perfect as a side dish or as a lunch dish with delicious bread.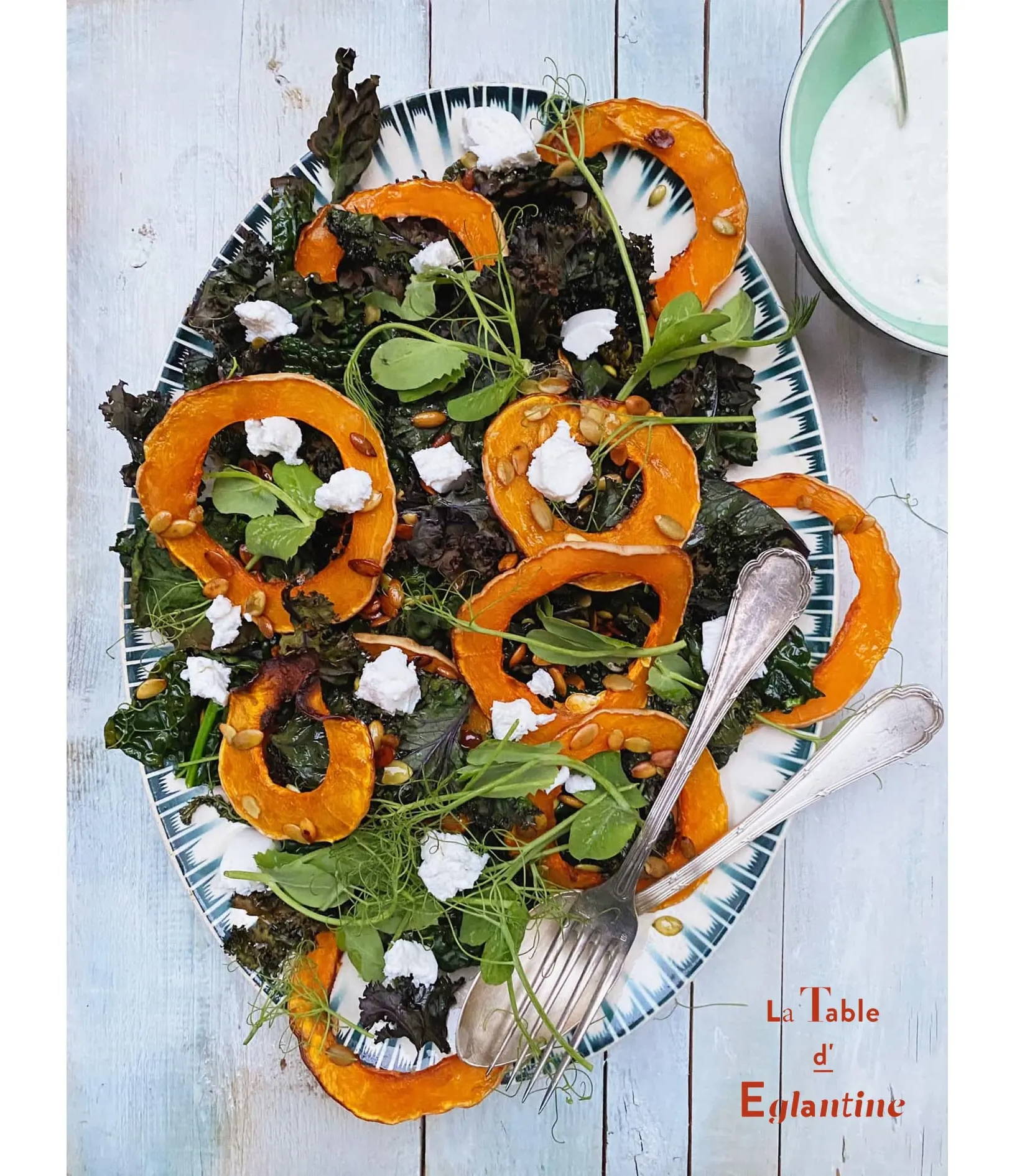 INGREDIENTS
For 6 pers
- ½ butternut pumpkin
- 300 g. Purple kale (or ordinary kale)
- 300 g. Palm cabbage
- 100 g. Pea sprouts / spinach leaves / field salad or other fresh greens
- 100 g. Pumpkin seeds
- 10-15 dates
- 100 g. Goat cheese (you can buy a roll or cup with fresh goat cheese without crust)
- Olive oil
Dressing:
- 100 g. Goat cheese of the same type as above
- 1 lemon, peel and juice
- 3-4 tbsp. natural yogurt
- Salt and pepper
HOW TO MAKE IT
Preparation ca. 40 min
Turn the oven to 190 degrees, hot air.
Wash the pumpkin and cut it into thin slices of approx. ½ cm. Remove any kernels
Place the slices on a baking sheet with parchment paper. Brush the slices with olive oil, sprinkle with salt and pour pumpkin seeds over the slices. Bake the pumpkins for approx. 20-25 min.
Clean the kale and divide it into smaller pieces, shred the kale and cut the kale into smaller pieces.
Put the kale on a frying pan lined with parchment paper (if there is too much kale for a frying pan, bake the kale 2 twice)
Bake the kale for approx. 6-8 min. (can be baked with the pumpkin for the last 6-8 minutes). Take care that the kale don't get too crusty.
Make the dressing.
Mash the goat cheese in a bowl. Peel a squash, grate it and mix it with the goat cheese. Then squeeze lemon juice on top and stir. Stir 3-4 tbsp. yogurt in the mixture and season with salt and pepper.
Spread the baked kale on a serving dish. Place the baked slices of pumpkin with the pumpkin seeds around on top and between the cabbage. Also spread the pea shoots (or other fresh salad). The last half goat cheese is distributed on top.
The seeds are removed from the dates and they are cut into smaller pieces and distributed on the salad.
The dressing is served next to it so you can spread it over the salad yourself.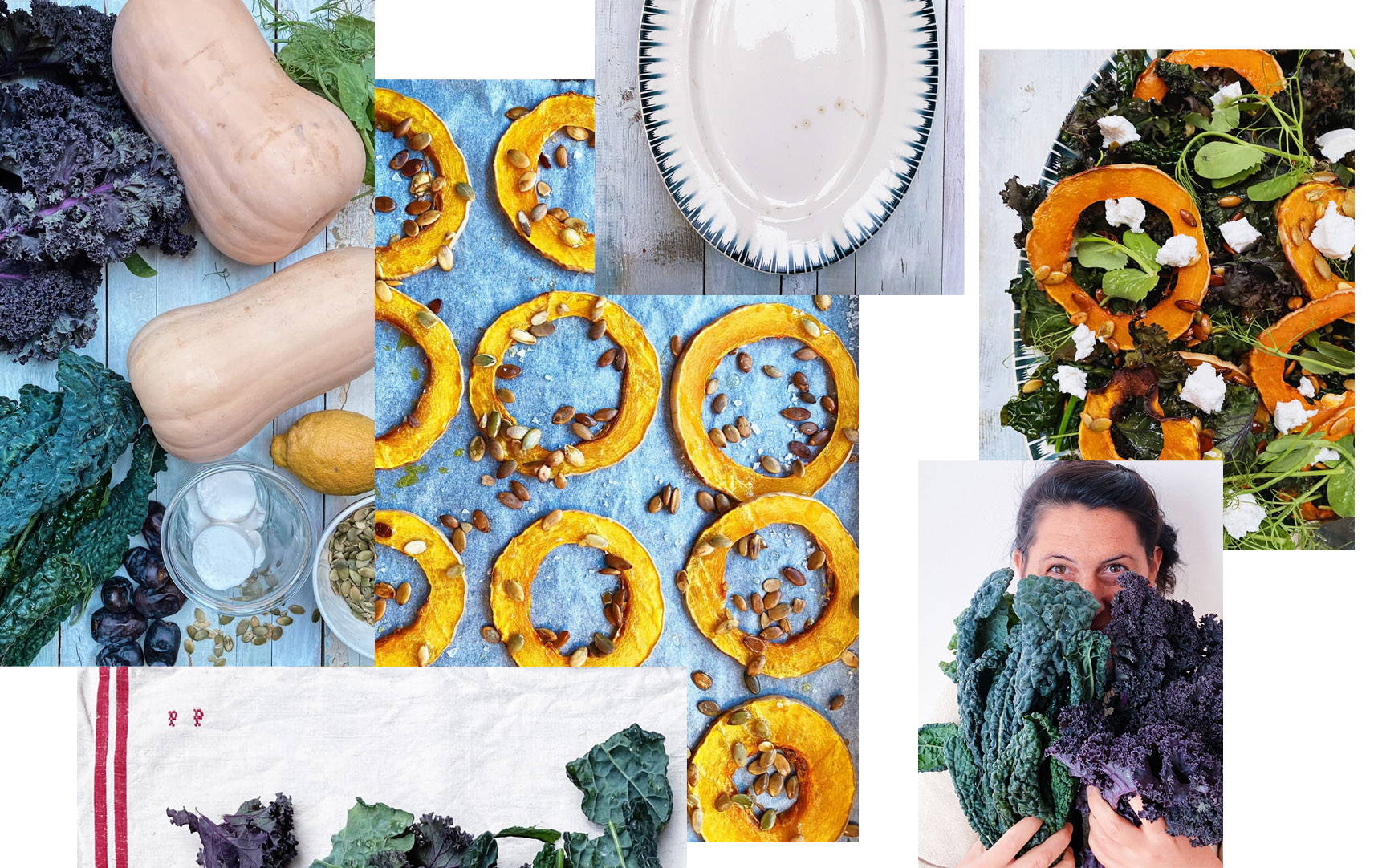 FRENCH FINDS FOR THE DISH
FOLLOW ´LA TABLE D'EGLANTINE´ ON INSTAGRAM
---