Kouglof is a yeast dough cake from Alsace that reminds a bit of brioche. The cake is traditionally baked in a glazed ceramic mold that allows an even heat distribution through the dough. The rum-marinated raisins give a delicious spicy taste to the cake.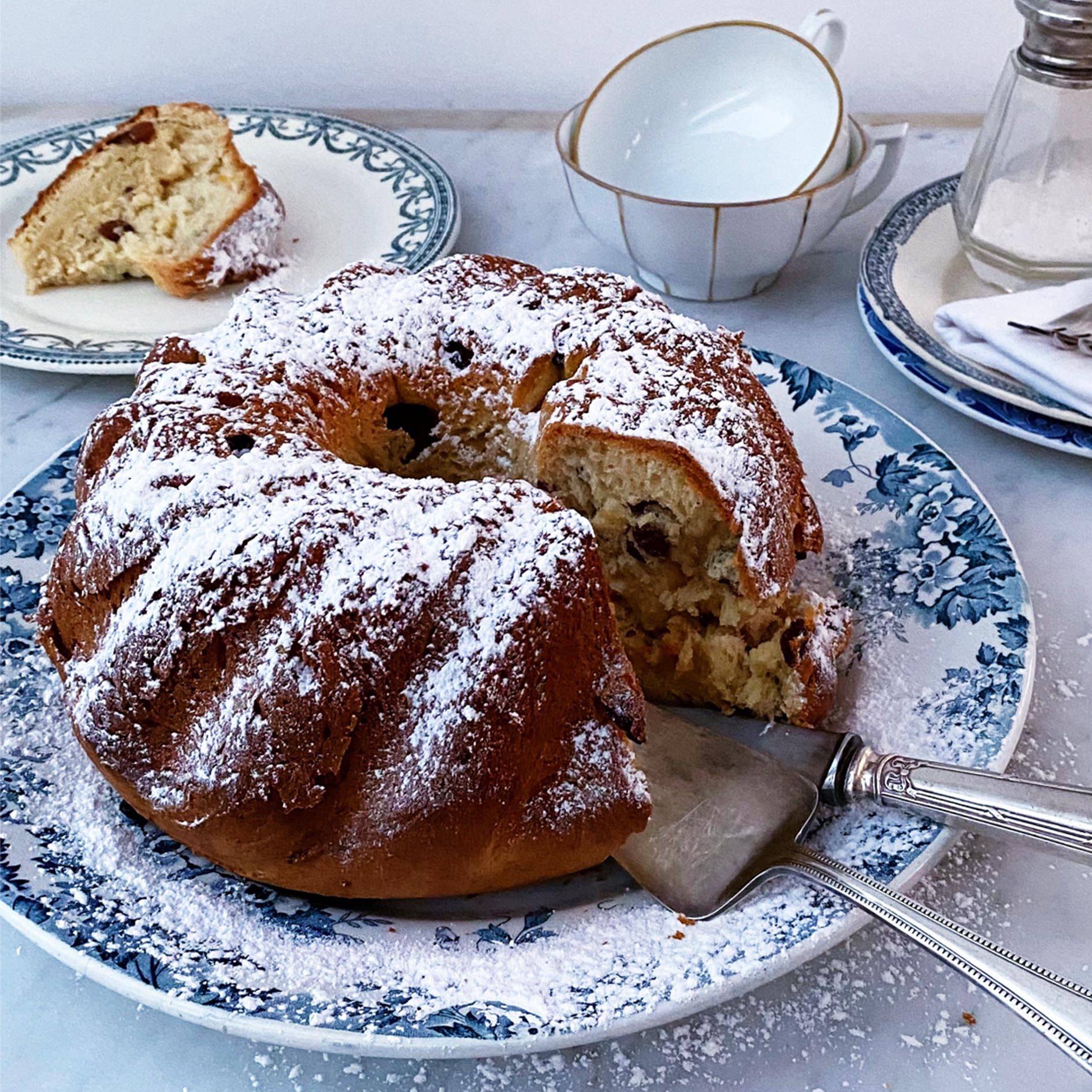 INGREDIENTS
For 6 pers
- 100 g raisins
- Dark rum to soften the raisins
- Orange peel of 1 pc. organic orange
- 2 dl. whole milk
- 25 g. yeast
- 500 g. wheat flour
- 2 eeg
- 100 g. sugar
- 1 pinch of salt
- 150 g. soft butter + butter for the mold
- 2 tbsp. almond flakes
- Icing sugar to sprinkle over the cake
HOW TO MAKE IT
Preparation approx. 45 min
Raising time: 1h 1st raising + 30 min 2nd raising
Baking: 45 min
Pour the raisins into a bowl and cover them with rum and put grated orange peel in as well. Let the raisins soak in the rum for at least 1-2 hours and preferably longer.
Prepare the sourdough, heat 1 dl. milk up. Dissolve the yeast in the lukewarm milk, add 50 g of flour, mix well and let the mass double in volume at room temperature.
Whisk the eggs. Sift the rest of the flour into a bowl and make a depression in the middle. Pour the sourdough, the beaten eggs, the remaining milk, sugar and salt in the middle. Mix well and then knead the dough for 15 minutes, preferably with a mixer.
Add the soft butter to the dough and work it in until it is completely incorporated into the dough. Stir the marinated raisins into the dough. Cover the bowl with a clean tea towel and let it stand for 1 hour at room temperature.
Grease a Kouglof mold or another round and tall baking tin. Distribute the almonds around the sides between the grooves. Knead the dough again. Pour it into the mold and let it rise at room temperature until it fills the mold approx. ½ time
Preheat the oven to 180 °
Bake the cake for 45 minutes
Allow the kouglofen to cool. Turn it out onto a cake plate and sprinkle the cake with icing sugar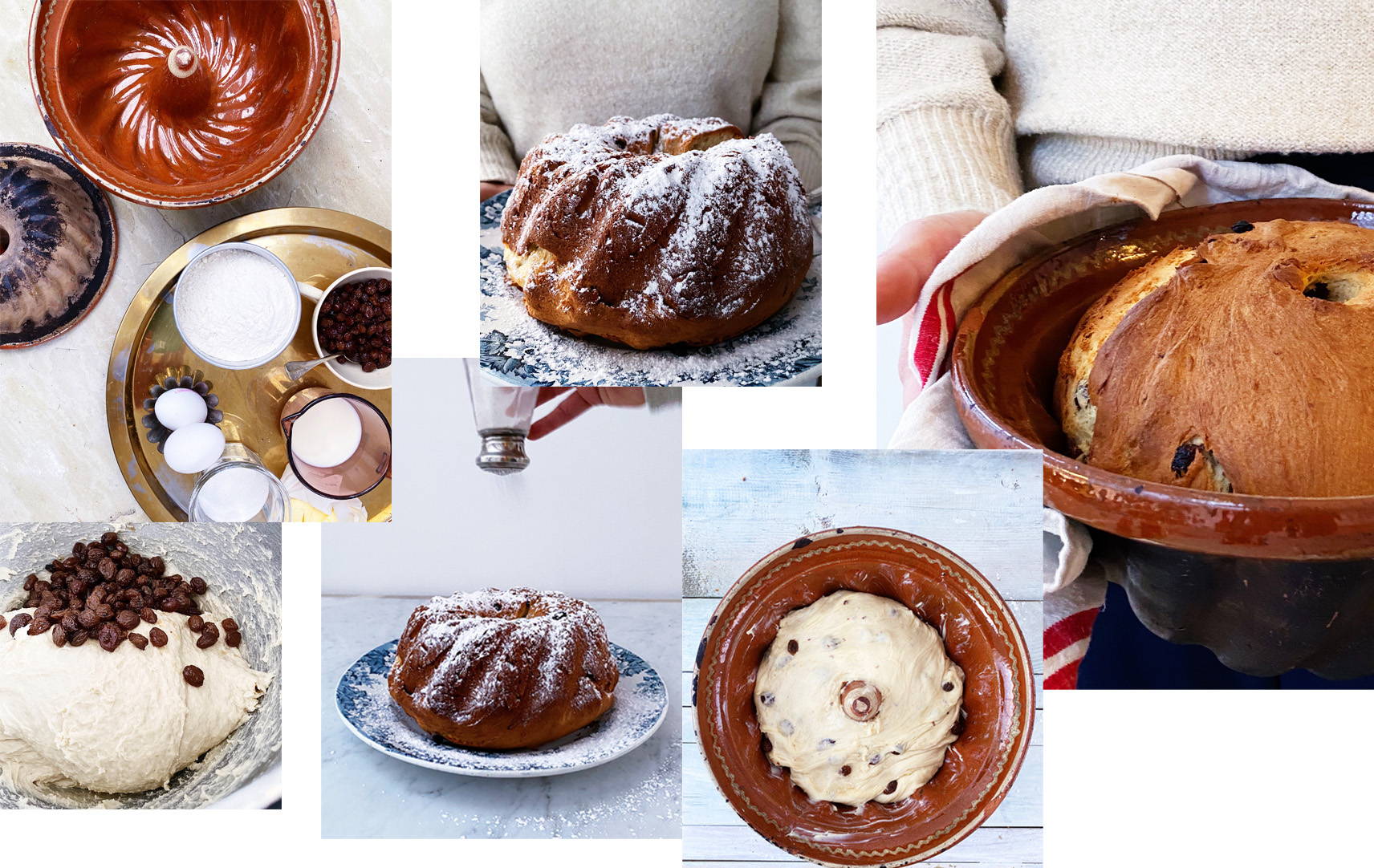 FRENCH FINDS FOR THE DISH
FOLLOW ´LA TABLE D'EGLANTINE´ ON INSTAGRAM
---