Coffee cake with lovely taste of cinnamon. Nice with a cup of hot tea or coffee on a cold winter day.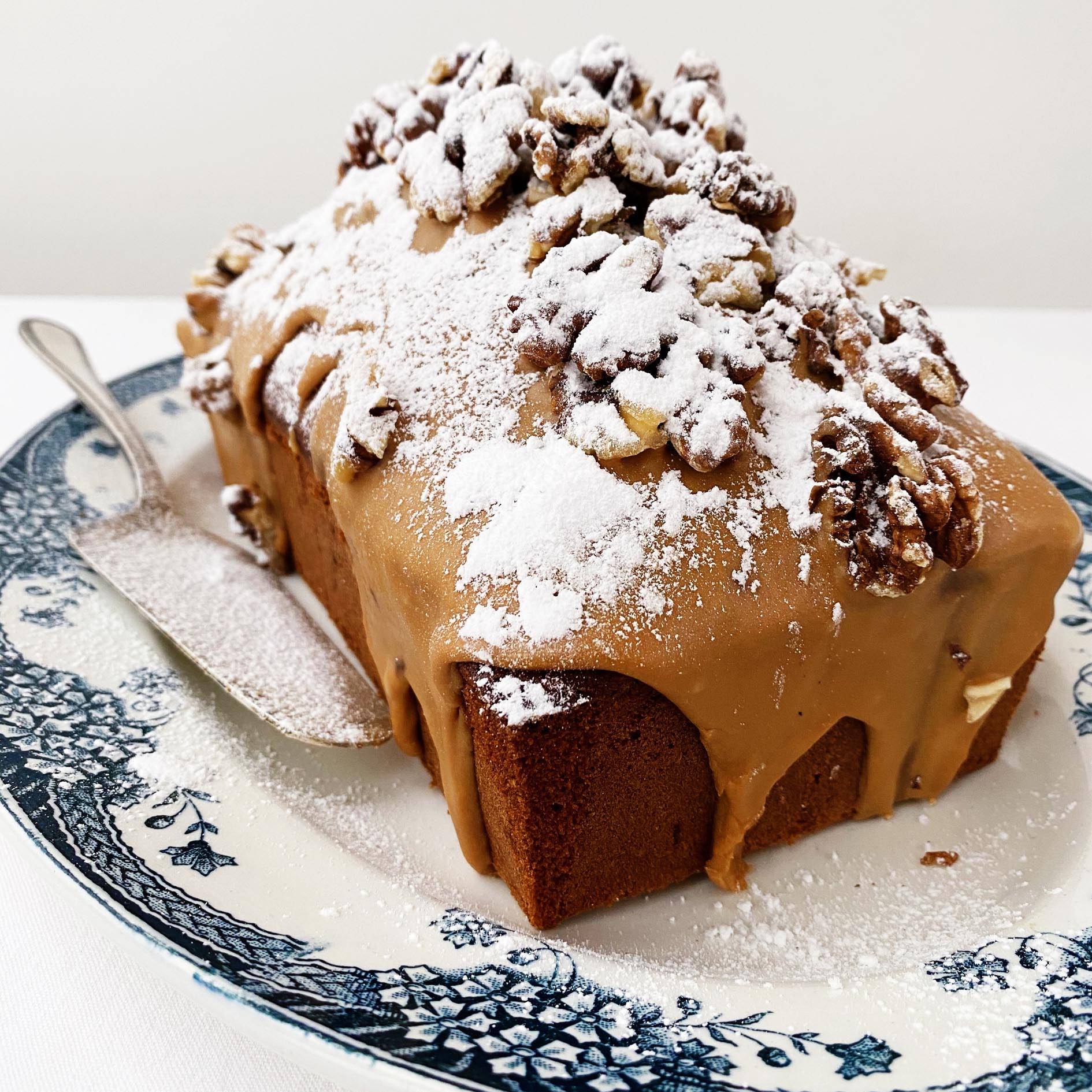 INGREDIENTS
For approx. 8 pers
- 4 eggs
- 250 g wheat flour
- 1 tsp. baking powder
- 2 tsp. cinnamon
- 1 tsk. vanilla powder
- Salt
- 150 g. butter
- 200 g. cane sugar
- 100g strong espresso
- 100 g. walnuts
Topping:
- Icing sugar
- 100 g. white chocolate
- Strong espresso
- 50 g. walnuts
HOW TO MAKE IT
Preparation: 25 min.
Baking: 40-50 min
Turn on the oven at 170 degrees.
Whisk the eggs and sugar into a light egg mixture.
Melt the butter and prepare 1 dl. strong espresso (instant coffee can also be used).
Add first the espresso to the egg mixture and then the melted butter.
Mix the dry ingredients, flour, baking powder, cinnamon, vanilla and a nip of salt together in a bowl. Pour the mixture a little at a time, into the egg mixture while stirring. Now add the walnuts.
Line a baking tin (I used one tin 12 x 22 cm) with parchment paper (you can also choose to grease the tin and sprinkle a little flour in)
Pour the dough into the tin and bake in the middle of the oven for 40-50 minutes. Check if the cake is done by sticking a meat pin or other pointed thing in the middle of the cake and see if theres any dough on it, if not it's ready.
Leave the cake to cool on a cake cooling rack.
Make the icing ready when the cake has cooled down: Chop the white chocolate to small pieces. Make about 1 dl. hot espresso, mix the white chocolate bits in the hot espresso. Then mix icing sugar in to obtain a thick liquid mass.
Pour the icing over the cooled cake, then walnuts.
Sprinkle a fine layer of icing sugar over the cake and serve.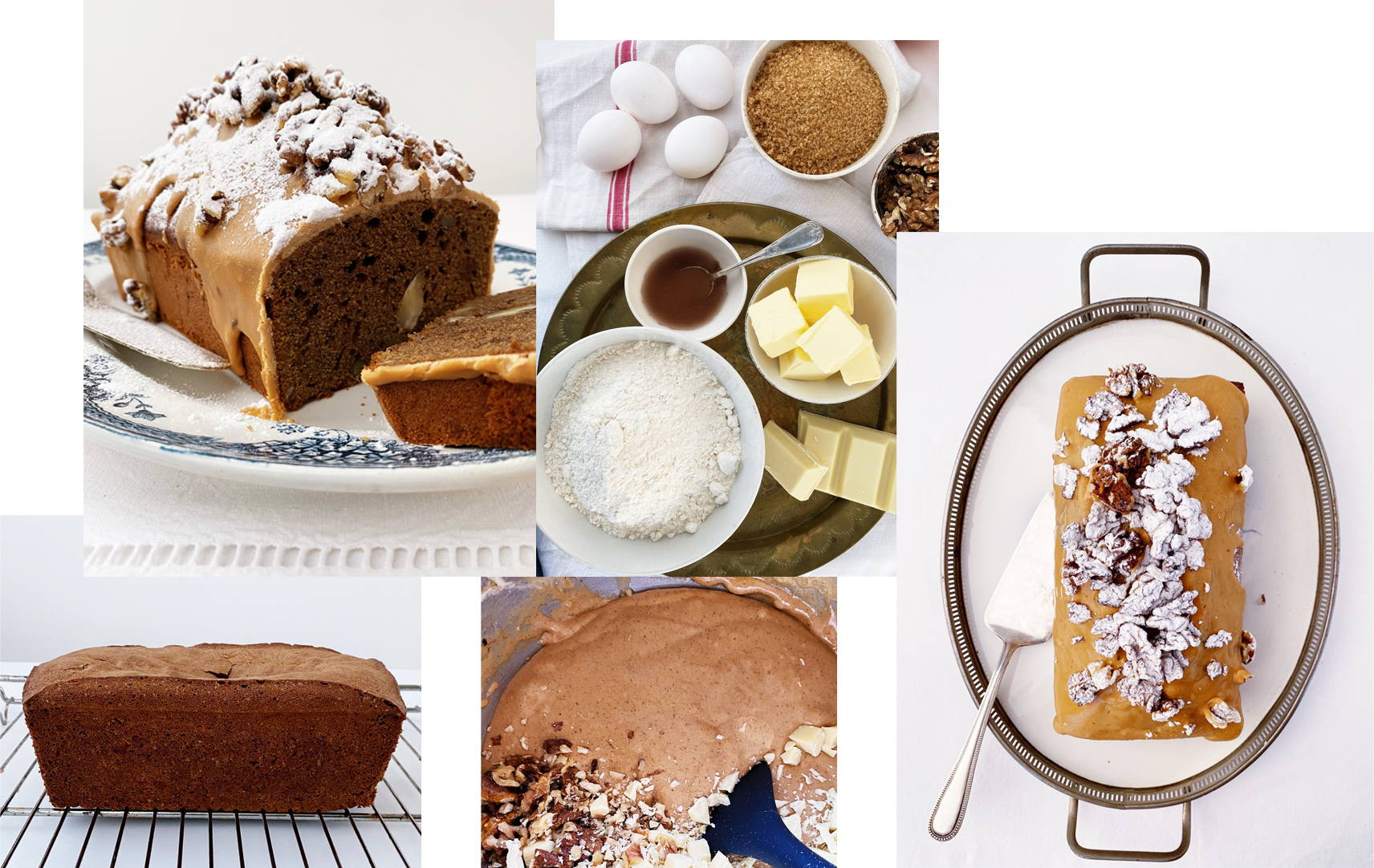 FRENCH FINDS FOR THE DISH
FOLLOW ´LA TABLE D'EGLANTINE´ ON INSTAGRAM
---