These small mussel-shaped cakes are often eaten in France for "Le gouter". As the school day typically ends at 16:30, there is a tradition that children get a goûter, like Madeleine cakes when they come home from school..
The most famous Madeleine cake is probably the one from Marcel Proust's 'Search of Lost Time'. In the narrative, the cake is dipped in tea, and the taste and aroma resurrected the context of his childhood.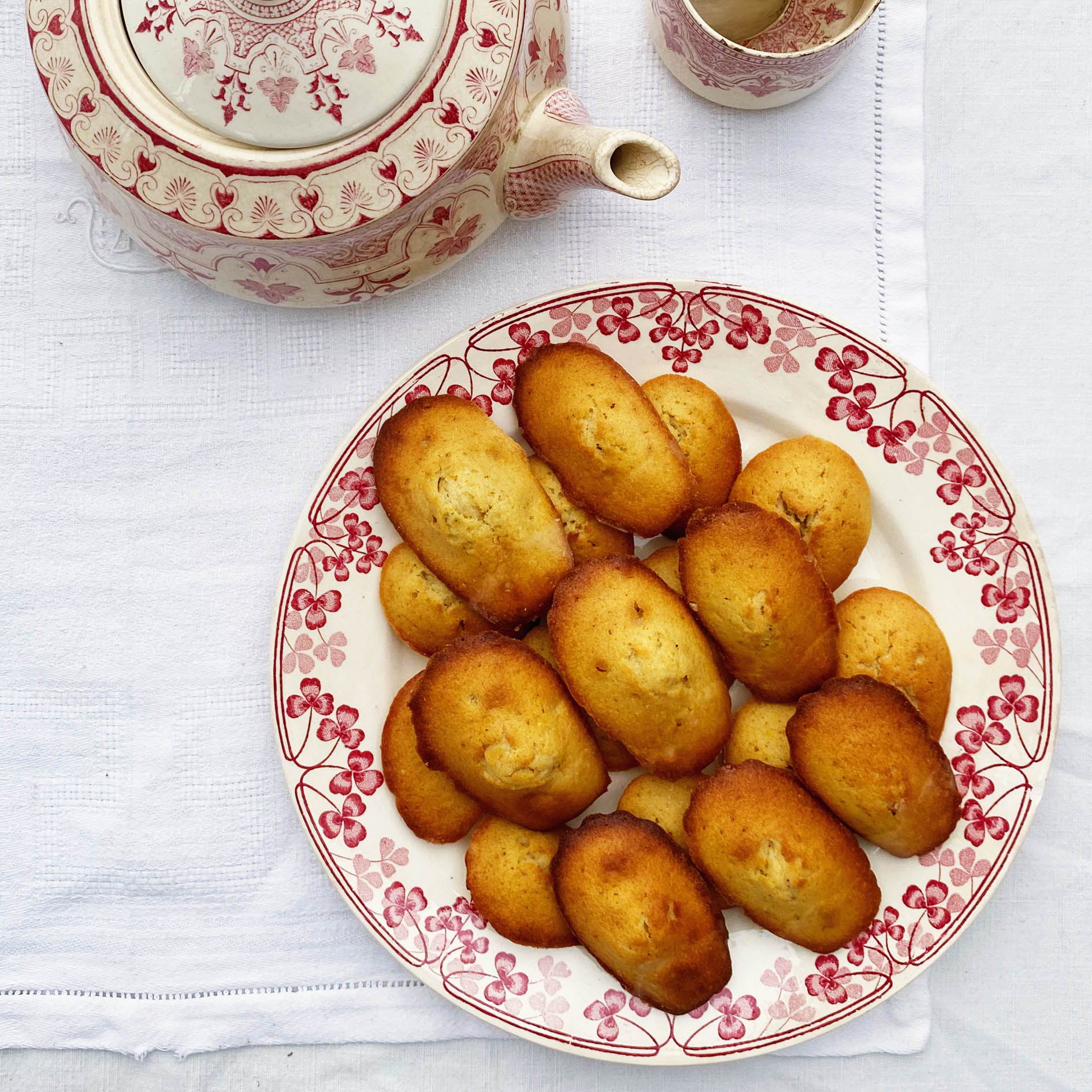 INGREDIENTS
Ca 25
- 3 large eggs
- 200 g. wheat flour
- 150 g. sugar
- 200 g. melted butter
- 2 tsk. baking soda
- 0,5 dl. milk
- 1organic lemon (grated lemon zest and the juice for icing)
- Grain from ½ vanilla bean or 2 tsp. vanilla sugar
HOW TO MAKE IT
Preparation approx. 25 min
Baking time: approx. 10 min
Prepare the Madeleine molds, grease them and sprinkle some flour over.
Melt the butter in a pan. Let the butter get some light brown color, the browned butter gives a really good hazelnut flavor to the finished cakes.
Pour flour into a bowl and mix it with the baking powder. Make a hole in the middle of the flour so that the flour lies up the sides and there is a hole in the middle. Beat the eggs down in the middle of the bowl and mix lightly without incorporating the flour.
Pour the sugar on top of the eggs and mix lightly together (continue to leave the flour along the sides) Now pour the milk on top and mix and then add the melted butter.
Now mix the flour together with the mass in the middle and stir until there are no lumps in the dough. Add grated lemon zest and vanilla.
Distribute the dough in the forms, they should not be completely filled, leave some space for the cakes to rise in the oven. Let the dough rest in the molds for 10 min.
Bake the cakes in a preheated oven at 200 degrees for 6-10 min. until golden. Take the cakes out of the tins and then let them cool.
Make a icing of icing sugar and lemon juice and dip the cakes in it.
Serve them with a nice cup of hot tea, all year round.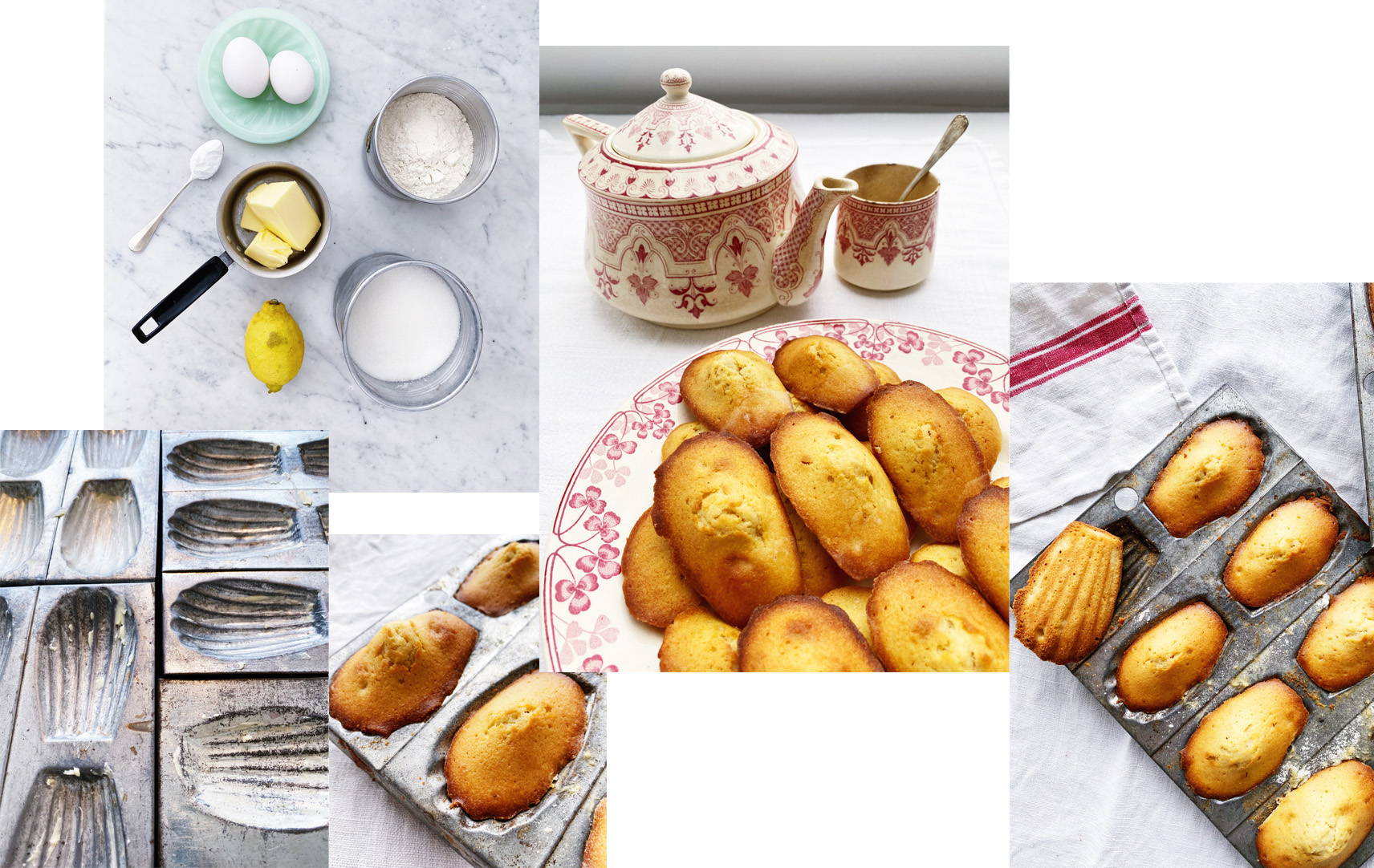 FOLLOW ´LA TABLE D'EGLANTINE´ ON INSTAGRAM
---