Delicate almond cakes with delicious Amarena cherries. The almond flavor and these cherries go brilliantly together. The small almond cakes are reminiscent of the Financiers, which is a classic French cake.
Other types of pickled cherries can be used as well. These cakes are baked in small square silicone molds, but can be baked in muffin molds too.
INGREDIENTS
Approx. 15 pcs
- 190 g. almond flour
- 210 g. icing sugar
- 9 egg whites
- 1 vanilla bean or ½ tsp. vanilla powder
- 150 g. butter
- 1 small glass of Amarena cherries
- A little icing sugar for decoration
HOW YOU MAKE IT
Preparation approx. 30 min
Resting: 1 hour
Baking: 10-15 min
Pour almond flour, flour, and icing sugar into a bowl and mix it all.
Melt the butter in a pan. Let it melt until it starts to take on a light brown color, then take the pan off the heat and let the melted butter cool a bit.
Beat the egg whites stiff and fluffy. Carefully flip the dry ingredients into the beaten egg whites.
Split the vanilla bean and scrape out the grains and mix it into the dough (tip: save the vanilla bean in a glass of sugar, this way you can make your own vanilla sugar)
VNow turn the melted butter into the dough..
Pour the dough into a pastry bag and let the dough rest for 1 hour in the fridge.When the rest time is over turn the oven to 200 degrees
Fill the dough into small square molds or muffin tins and put 3-4 Amarena cherries in each small cake.
Bake the cakes between 10-15 min. depending on which form you use. When the cakes are cooled you can sprinkle them with some icing sugar..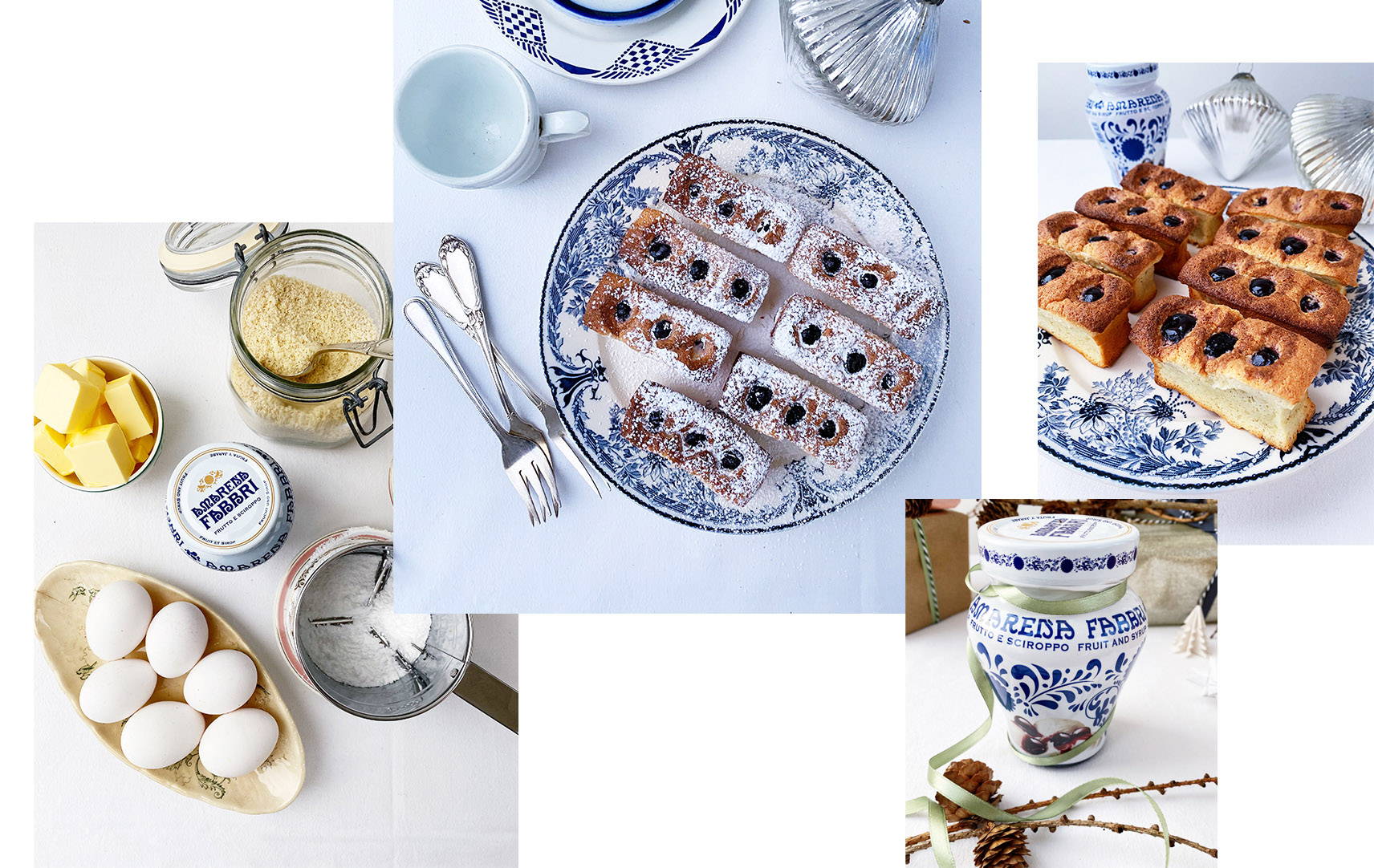 FRENCH FINDS FOR THE DISH
FOLLOW ´LA TABLE D'EGLANTINE´ ON INSTAGRAM
---