A wonderful cake with taste of oranges and almonds. It's spongy inside with a crisp lid of almond flakes. Can be served with sour cream mixed with a little icing sugar and cinnamon and maybe an orange salad.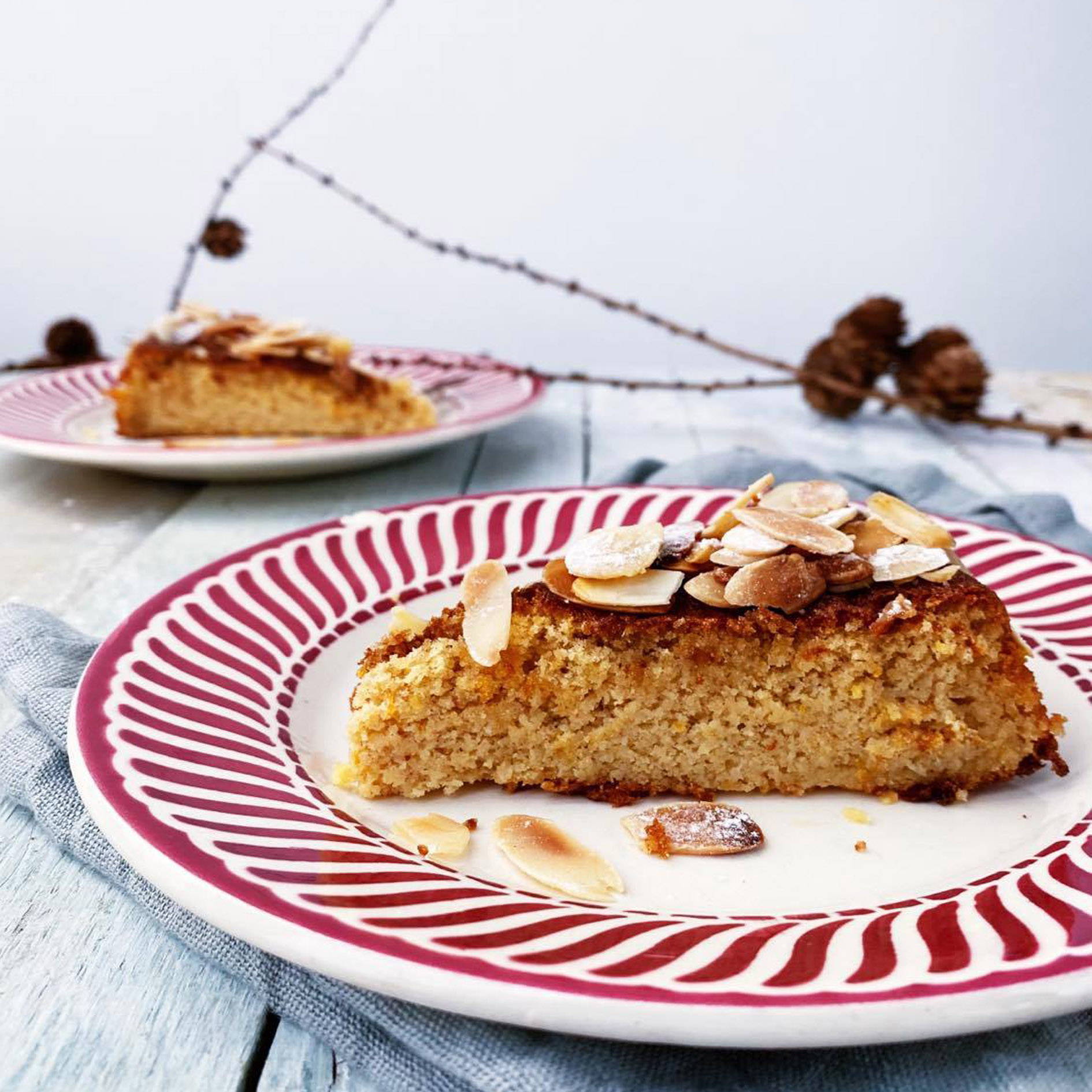 INGREDIENTS
For 6-8 pers
- 4 eeg
- 125 g. sugar for the cake + 100 g. for syrup
- 4 organic oranges (peel + juice)
- 1 organic lemon (peel + juice)
-2 tsp. orange blossom water (can be bought in well-stocked supermarkets and at greengrocers)
- 125 g. almond flour
- 25 g. flour
- 1 tsp. cinnamon
- 100 g. almond flakes
- A little icing sugar for decoration
Sides:
- 1 cup sour cream
- 1 tsp. cinnamon
- 2 bsp. icing sugar
- Peel of 1 orange
HOW TO MAKE IT
Preparation ca. 20 min
Baking: 35 min
Line a springform pan with parchment paper. I usually cut out a circle to fit the bottom and then make a ribbon of parchment paper for the sides. Preheat the oven to 180 °C.
Divide the eggs into whites and yolks. Mix egg yolks and sugar, to a thick and creamy mixture. Grate the peel of the 4 oranges and mix it with the egg mixture.
Squeeze the juice out of 2 of the oranges and the lemon and pour the juice into a bowl. Pour in orange blossom water.
Add almond flour to the bowl and mix well, then add the wheat flour.
Whisk the egg whites stiff and then mix them gently into the dough mixture. Pour the dough into the springform pan and bake it for approx. 35 to 40 minutes. .
Leave the oven on.
Let the cake cool for 10 minutes in the mold, then take the cake out and place it on a beautiful platter.
While the cake cools off, make the syrup. Squeeze the juice of the remaining 2 oranges in a saucepan, add 100 g. sugar. Let the mixture simmer for 10 min.
While the syrup is simmering, pour the almond flakes onto a baking sheet with parchment paper and bake until they begin to take color (about 6-10 minutes)
Pour the syrup over the slightly cooled cake. Then spread the almond flakes over the cake and then sprinkle a little icing sugar on top.
Mix the ingredients in the sour cream and serve.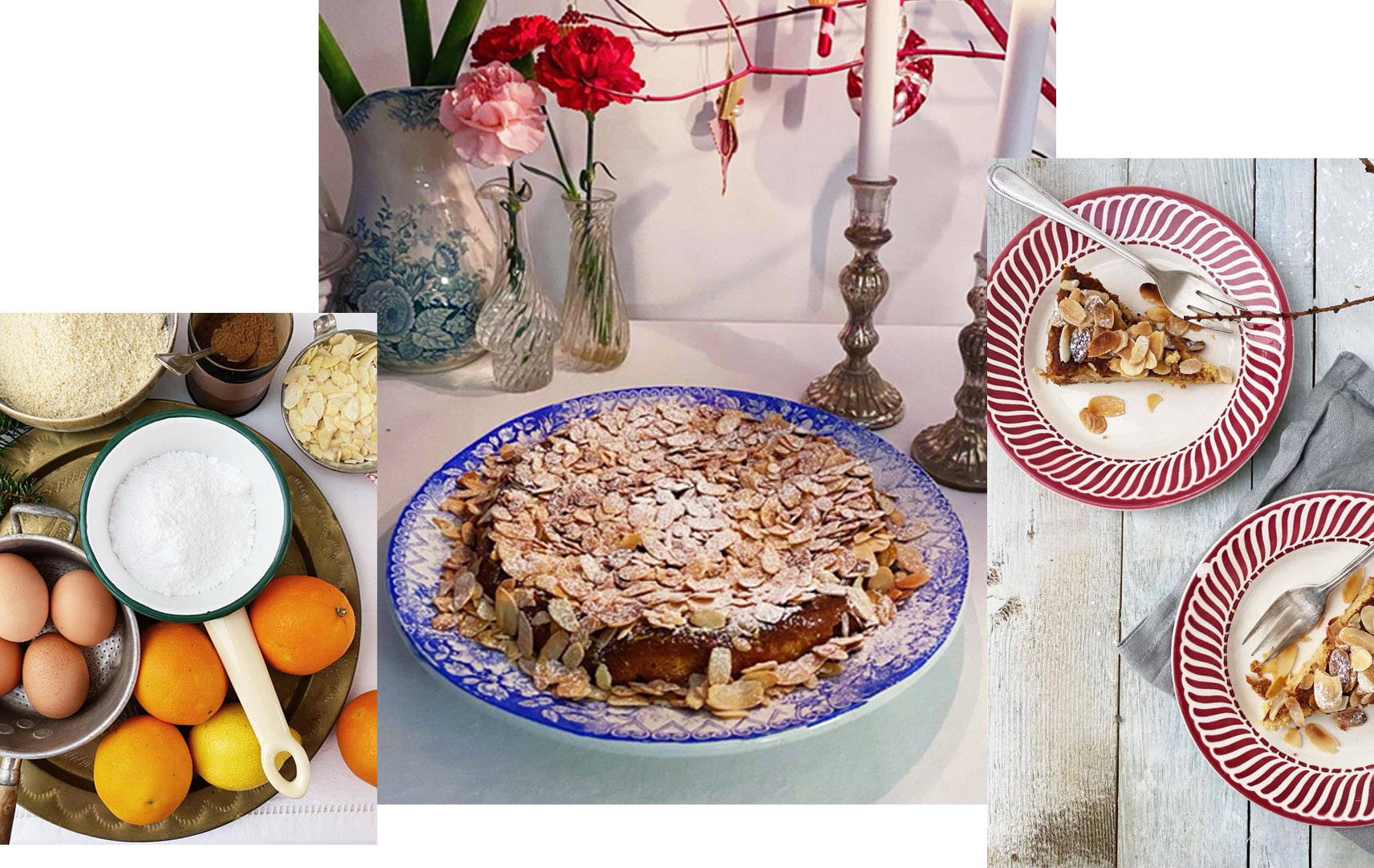 FRENCH FINDS FOR THE DISH
FOLLOW ´LA TABLE D'EGLANTINE´ ON INSTAGRAM
---