Preserved lemons are perfect as a flavoring for e.g. Moroccan dishes, fried poultry, fish dishes, cooked dishes, soups, salads and dressings. They are easy to make, it just requires a little patience as it takes 3-4 weeks before they are ready for use.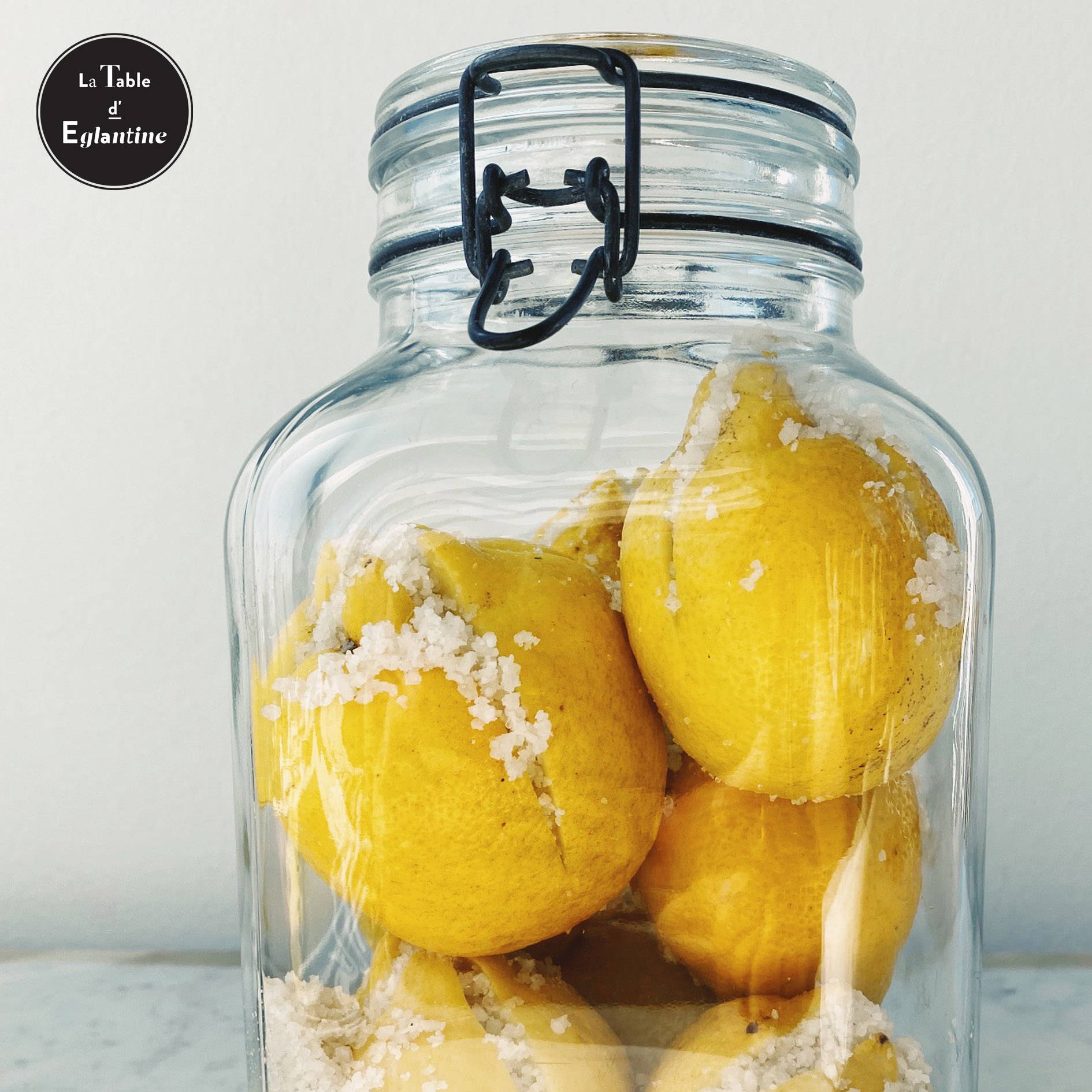 INGREDIENTS
For a big jar
- 8 organic lemons
- 500 g. coarse sea salt
HOW YOU MAKE IT
Preparation Approx. 20 min
Preservation approx. 3-4 weeks
Put the lemons in a big bowl and pour boiling water over the lemons so that they are covered Let the lemons cool in the water until they have room temperature.
Cut the lemons into 4 without cutting them all the way throughOpen the lemons and fill them with salt. Then put the lemons in a large jar and add 100 g water. Press the lemons well into the jar
Now, all you have to do is to be patient, place the glass in a dark and cool place, refrigerator or cellar. After a week check if the lemons are covered by their own juice and the water. Otherwise add some extra water so that it almost covers the lemons
After 3-4 weeks you can use them. I use them finely chopped in the vinaigrette dressing, for a marinade over a fish dish, or finely chopped as a tasty accompaniment to the chicken.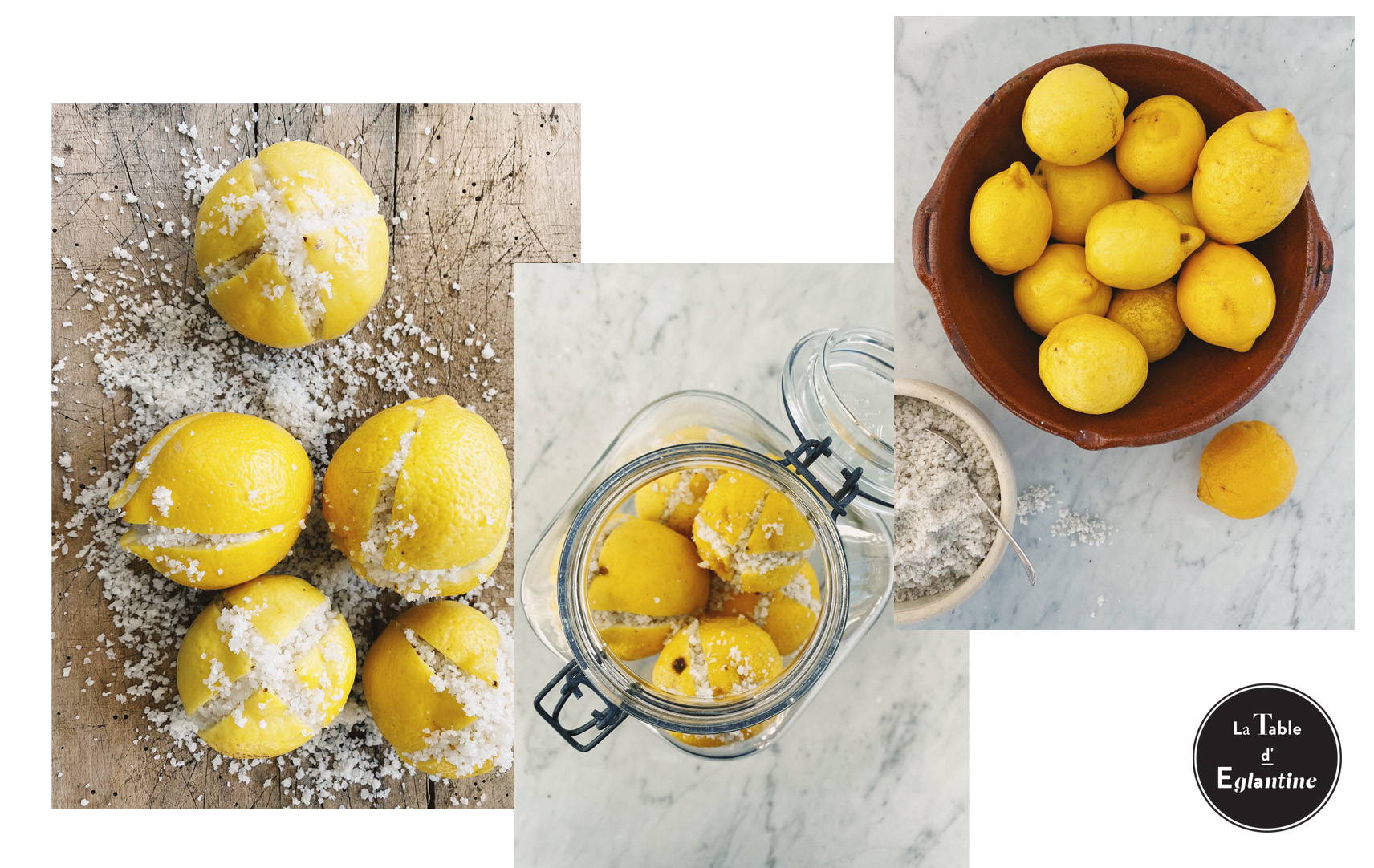 FOLLOW ´LA TABLE D'EGLANTINE´ON INSTAGRAM
---