Provencal soup with vegetables and beans. A delicious full-bodied soup with a wonderful taste. Pistou, which should be on top of the soup, is the French equivalent of the Italian pesto.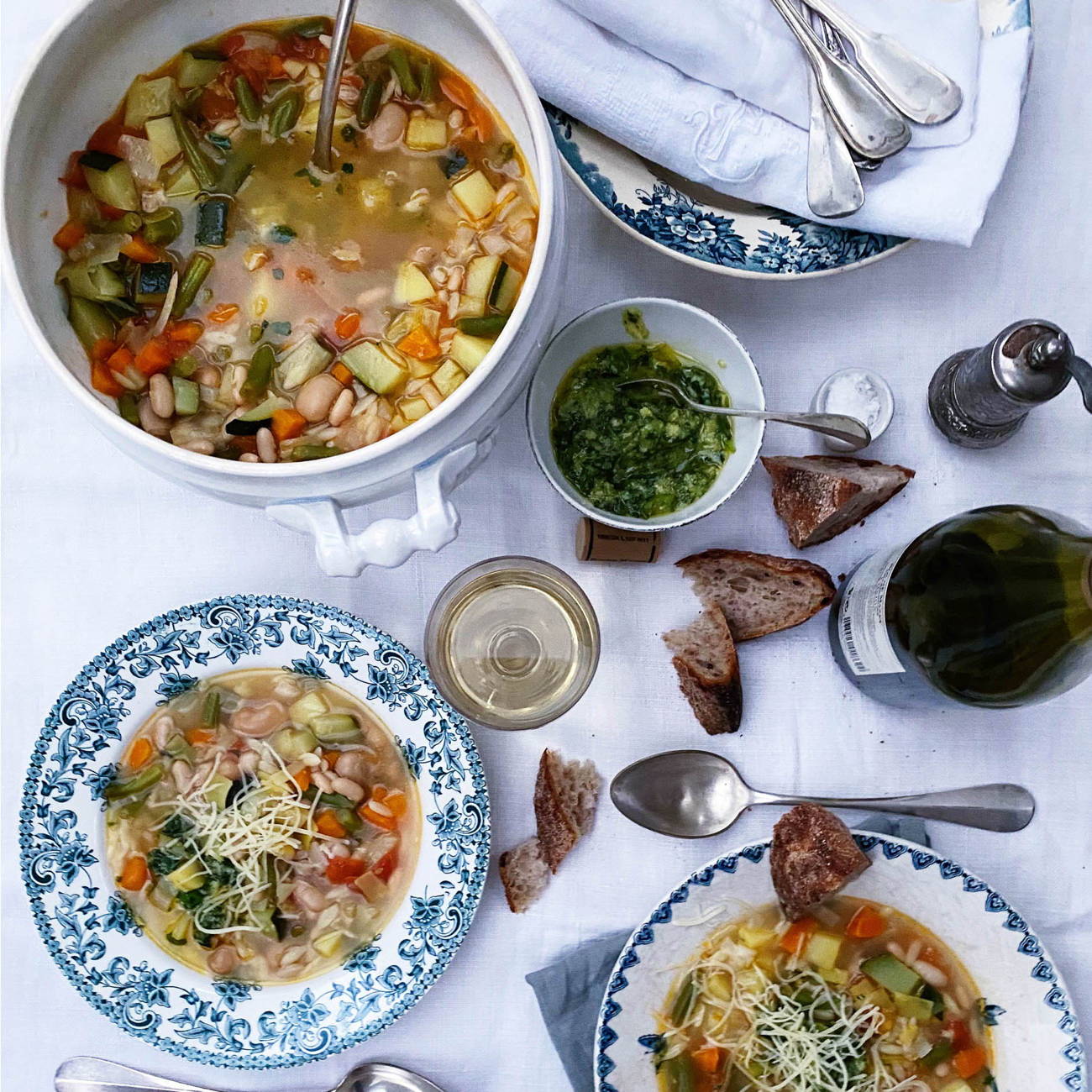 INGREDIENTS
For 6 pers
- 400 g. mixed beans, e.g. butter beans and cannelini beans, either canned or home-cooked (remember to soak them overnight if you cook them yourself, follow the instructions on the bag)
- ½ squash
- 200 g. Green beans, if it is not season for fresh then use frozen
- 3 potatoes
- 3 carrots
-1 large onion
- 1 leek
- 3 tomatoes
- Olive oil
- 3 dl. white wine
- 1 ½ L. boiling water with vegetable broth
- 100 g of soup paste
- Salt and pepper
To the Pistou:
- 3 cloves garlic
- 1 large bunch of basil
- 1 dl. olive olie
- Salt og pepper
Grated gruyere cheese and wholemeal bread
HOW TO MAKE IT
Preparation approx. 40 min
Cooking time: 30 min
Prepare all the vegetables and cut them into small cubes.
Heat 2 tbsp. olive oil in a thick-bottomed pan, pour the chopped onion into it and let it fry without taking on color. Add the other vegetables (minus the potatoes and squash). Let it cook for a few minutes while stirring.
Pour the boiling broth and white wine over the vegetables and let it simmer for approx. 20 min.
Now add the squash (I add them later than the other vegetables as I like when they still have a little bite).
Add soup paste and beans and cook until the pasta is cooked (look at the bag for how long the soup paste should have)
Pistou:
Peel a squash, grate it and peel the basil leaves. Put basil and garlic in a mortar with oil and salt and pepper. Mash it with soft movements around the mortar until it has a good consistency.
The soup is served in deep plates with a sprinkle of grated gruyere and a spoonful of Pistou on top.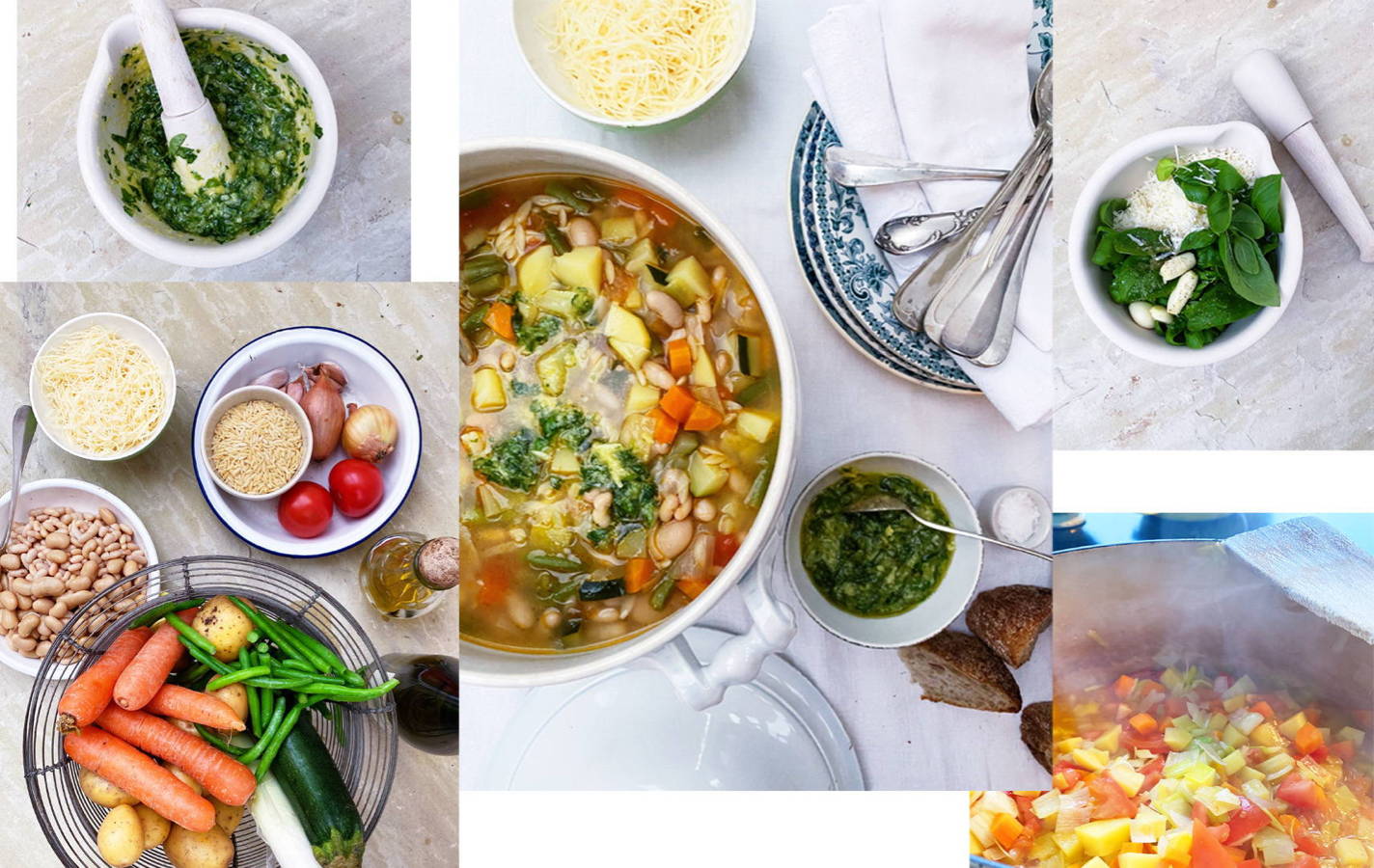 FOLLOW ´LA TABLE D'EGLANTINE´ ON INSTAGRAM
---