The French prune pie is a bit of a overlooked french classic. The combination of the tasty prunes and the almond filling is incredibly delicious and the taste of orange blossom gives the pie a wonderful twist.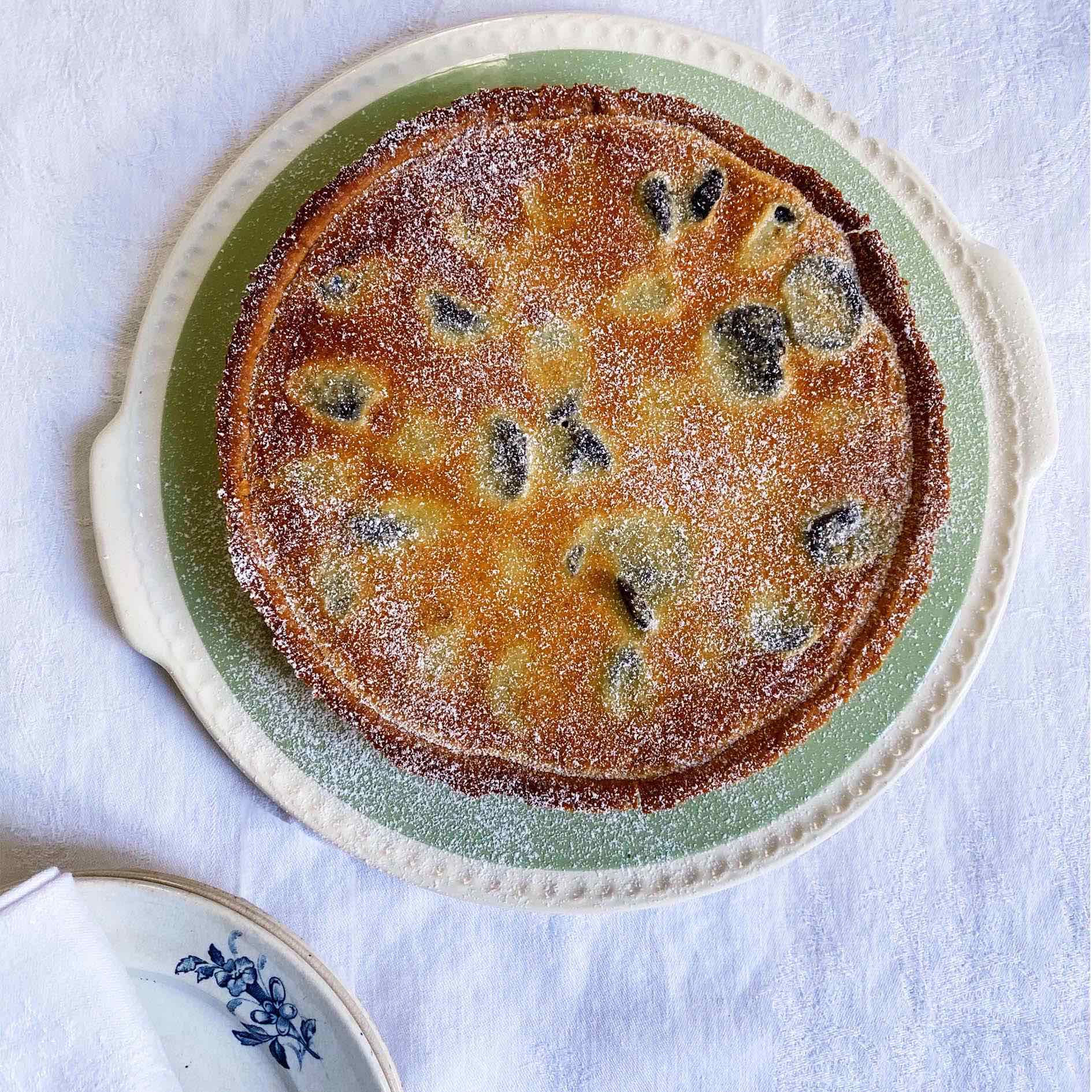 INGREDIENTS
For 6-8 pers
Tart dough:
- 250 g. wheat flour
- 50 g. of icing sugar
- 30 g. Almond flour
- 150 g. cold butter
- 1 eeg
- A pinch of salt
Filling / Frangipane:
- 100 g. almond flour
- 100 g. sugar
- 100 g. soft butter
- 2 eegs
- 2-3 tbsp. Orange blossom water
- A pinch of salt
- 400 g. prunes of good quality
HOW TO MAKE IT
Preparation approx. 30 min
Rest time dough: 1 hour
Baking time: approx. 25 min
Dej:
Mix flour, icing sugar and almond flour in a bowl. Add the cold butter, cut into small cubes and mix the ingredients together with a light hand.
Add salt and the beaten egg and then knead all the ingredients lightly together until the dough has a homogeneous texture. Form the dough into a ball and refrigerate for 1 hour.
Once the dough has cooled, roll it out and then transfer to a pie tin.
Turn the oven to 175 degrees hot air.
Frangipane
Now make frangipane (almond filling) for the tart. Mix the almond flour, sugar, soft butter, eggs, a pinch of salt and the orange blossom water in a bowl and whisk it together to a soft mass.
Spread the prunes around on the tart dough and spread the frangipane mass over the prunes. Bake the tart for approx. 25 minutes, until it's golden.
Let the tart cool before serving and serve it with sour cream.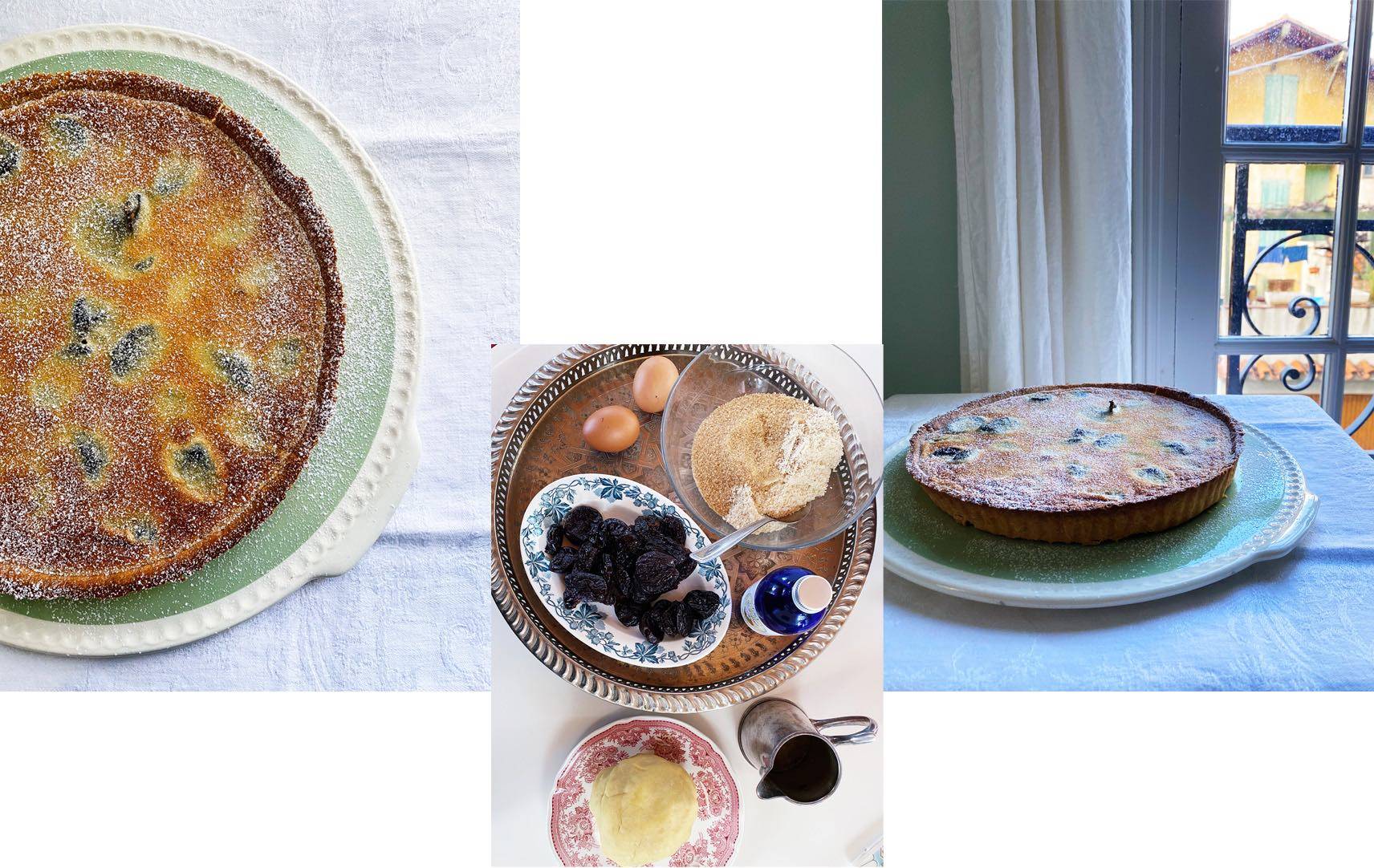 FOLLOW ´LA TABLE D'EGLANTINE´ ON INSTAGRAM
---