This is French mulled wine in a white wine version, but it can also be made with red wine. Vin chaud is a wonderful winter recipe with a warm tasteful flavor. It's great for Christmas or just on a cold winter day.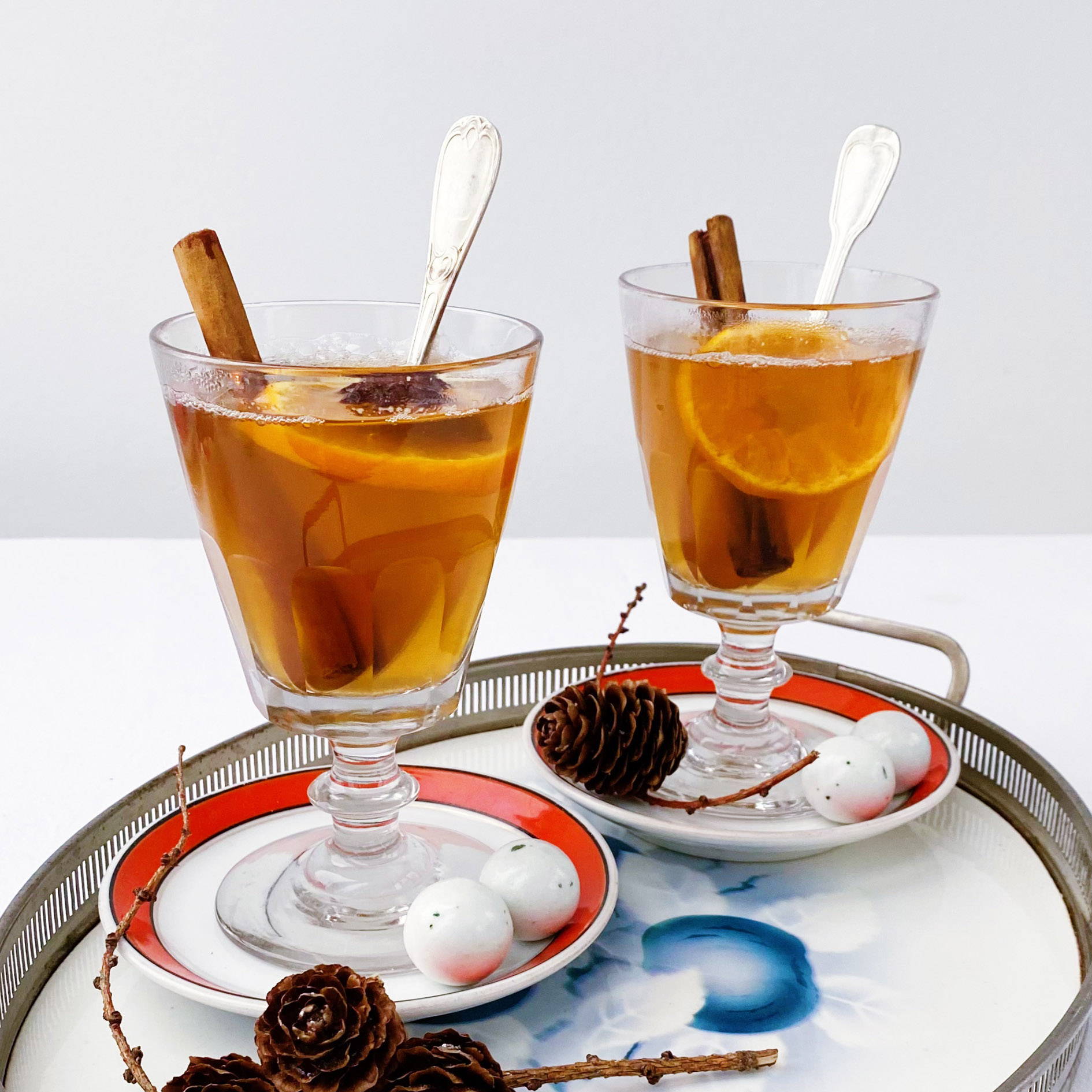 INGREDIENTS
For 4 pers
- 1 bottle of white wine
- 1 organic mandarin
- 1 organic lemon
- 1 organic orange
- 3 tbsp. honey
- 2 tbsp. cane sugar
- 2 sticks whole cinnamon
- 3 pieces. star anise
- 4 cloves
HOW TO MAKE IT
Preperation approx. 15 min
Resting time (optional) 24 hours for more flavor, but can also be enjoyed immediately.
Pour the wine into a thick-bottomed saucepan and add honey and cane sugar.
Peel the outer skin of the orange trying not to pick up the white part inside. I use a potato peeler you can also use a citrus peeler. Do the same with the lemon. Add the orange and lemon peel to the wine in the pan and then add the spices.
Let the wine simmer lightly for approx. 10 min..
It already tastes great at this point, but the wines draw more flavor from the spices if made the day before.
If you have made the vin chaud the day before, then warm the wine lightly to just below boiling point and then pour the wine into thick glasses. Garnish with a slice of mandarin in each glass and serve steaming hot.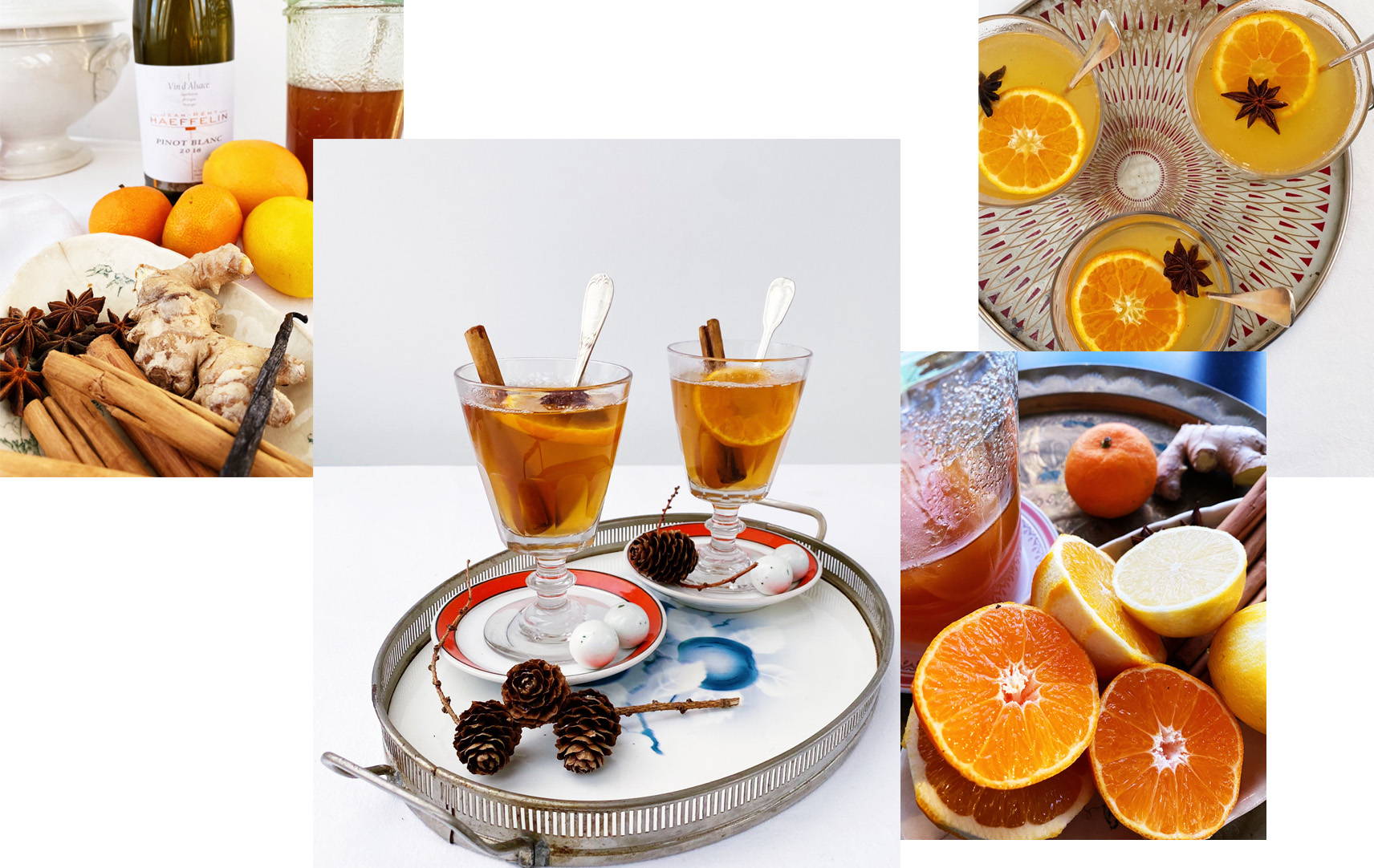 FRENCH FINDS FOR THE DISH
FOLLOW ´LA TABLE D'EGLANTINE´ ON INSTAGRAM
---