Wonderful autumn soup with a mild creamy taste. I remember how my dad served this soup in a large hollowed out pumpkin as a tureen long before the concept of Halloween became widespread. If the pumpkin is to be used to serve the soup in I can recommend using a muscat pumpkin. This pumpkin is very beautiful in shape and the meat tastes good to use in the soup.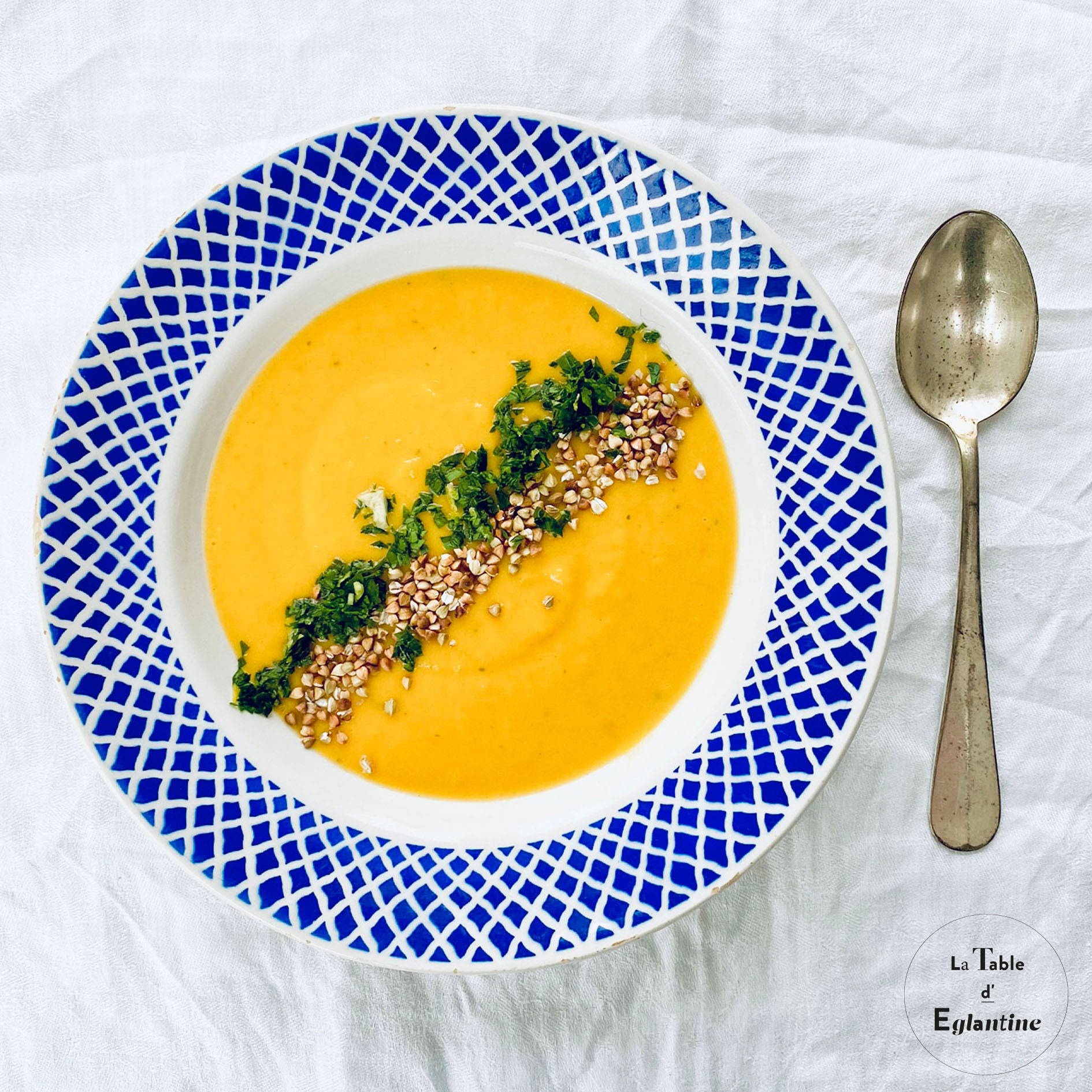 INGREDIENTS
til 6 pers
-1.5 kg. Pumpkin (butternut, hokkaido or nutmeg)
-2 carrots
-1 large onion
-2 large potatoes
-1 bunch thyme
-2 cloves garlic
-30 g. Butter
-½ liter of Broth
-½ tsk. grated nutmeg
-1 1/2 dl. cream
-½ lemon
-Salt and pepper
Topping:
-2 dl. buckwheat kernels
-½ bunch of broad-leaved parsley
-1 clove of garlic
-Peel of 1 lemon
HOW TO MAKE IT
Preperation approx. 20-30 min
Cooking time 20 min
Peel of the pumpkin and then cut into cubes of approx. 2X2 cm.
Peel carrots and potatoes and cut into cubes. Peel and chop onion and garlic
Heat the butter in a thick-bottomed pan and add the onion, garlic and pumpkin.Let it roast a little without it taking on color and then pour over the broth and add the carrots and potatoes, salt and grated nutmeg.
Let it cook until the vegetables are tender, approx. 15-20 min.
Remove the pan from the heat and blend, either in a blender or with a stick blender.Pour the soup back into the pan and add the cream. Season with salt, pepper and lemon.
Topping: While the soup is boiling, grate the buckwheat kernels on a dry pan until they take on color. Finely chop the parsley and garlic. Grate the peel of a lemon and mix all the ingredients together in a small bowl.
Serve in bowls with a strip of buckwheat kernels and a strip of greens, or serve in a large tureen with topping next to it.
If it is desired to serve the soup in the pumpkin, cut a hole in the top which can act as a lid. The pumpkin is hollowed out with a small knife and a spoon so that as much of the meat comes out and can be used for the soup. The inside of the pumpkin is smeared with olive oil and filled when the soup is ready and served directly on the table.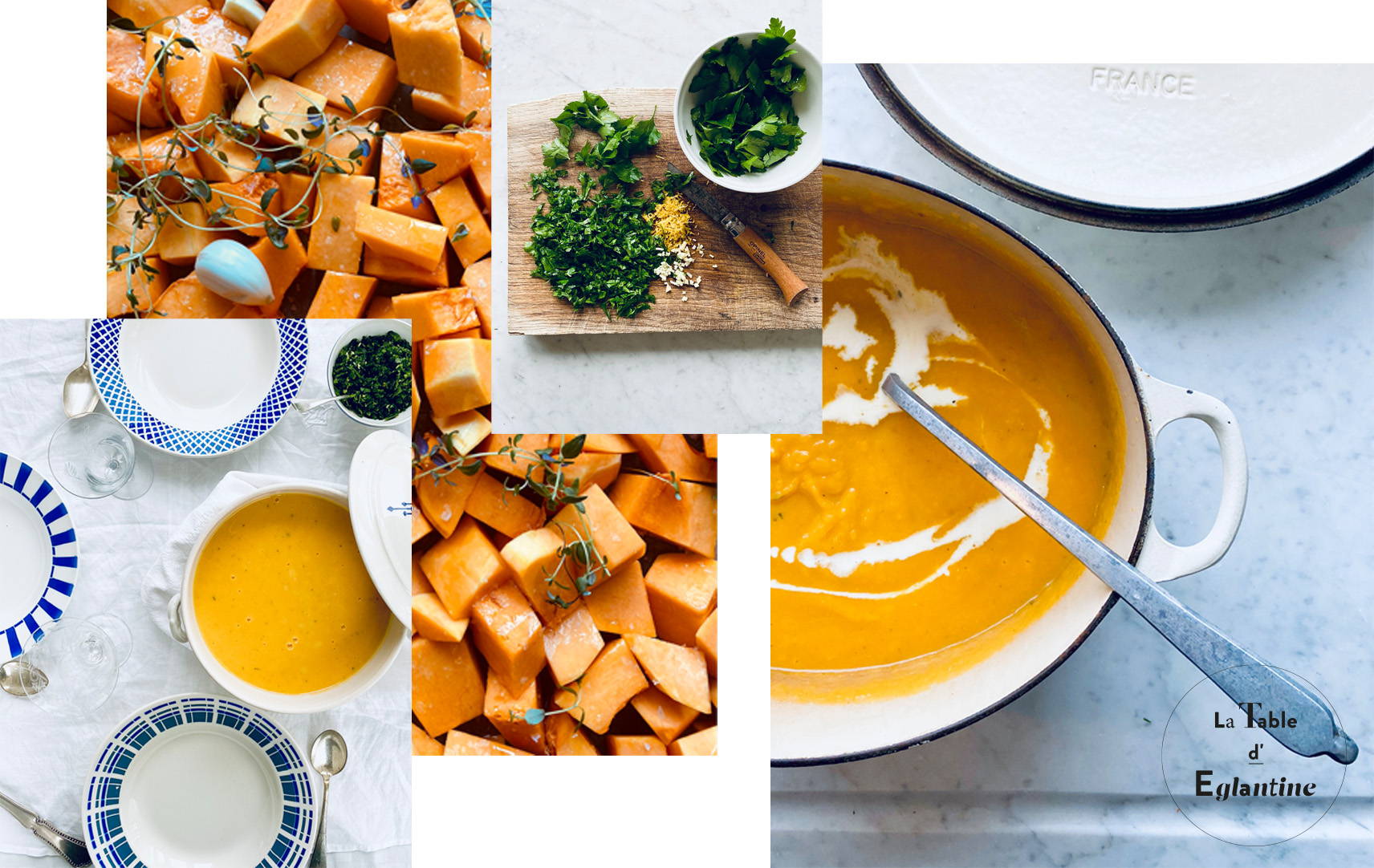 FRENCH FINDINGS THAT MATCH
FOLLOW LA TABLE D'EGLANTINE ON INSTAGRAM
---
1 comment
---
---